Update:

Tremaine Emory expands on Supreme resignation and advocacy for systemic change

In a series of thought-provoking Instagram posts, Tremaine Emory, the founder of Denim Tears, has taken the opportunity to elaborate on his recent departure from Supreme. Through a selection of images, book recommendations, and shared conversations, Emory sheds light on his motivations and concerns regarding systemic racism and the need for a more inclusive dialogue within the fashion industry.

Emory's first post features the book "White Fragility: Why It's So Hard for White People to Talk About Racism" by Robin DiAngelo. Accompanying this image, Emory emphasizes the importance of understanding systemic racism, suggesting that both staff members and a broader audience engage with the book. His caption delves into the details of systemic racism, particularly within the context of a white male patriarchal system that historically favored white heterosexual males. He draws connections between this system's origins in America and its roots in European colonialism.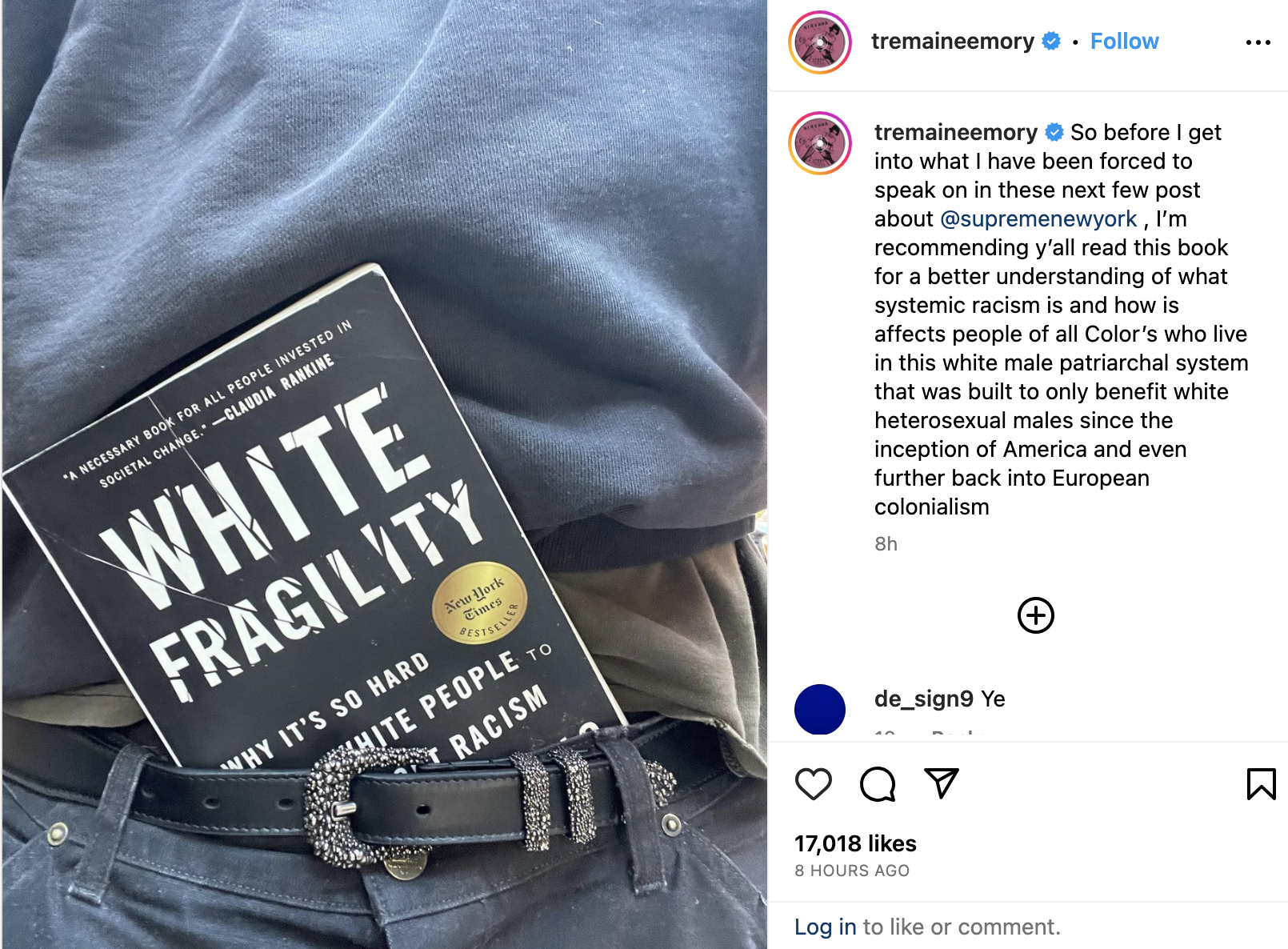 The fuel that started the fire

Screenshots of direct messages provide insight into Emory's attempts to collaboratively draft a statement with Supreme regarding his departure. This move was associated with a collaborative project featuring artist Arthur Jafa. Another significant detail of Emory's Instagram posts is a set of screenshots displaying text message exchanges with James Jebbia, the founder of Supreme. These messages revolve around a conversation concerning the cancellation of images from the collaboration with Jafa. Emory expresses concerns about depictions within the collaboration that portray black men in distressing scenarios, including images of hangings and the portrayal of the freed slave Gordon with whip lashes on his back.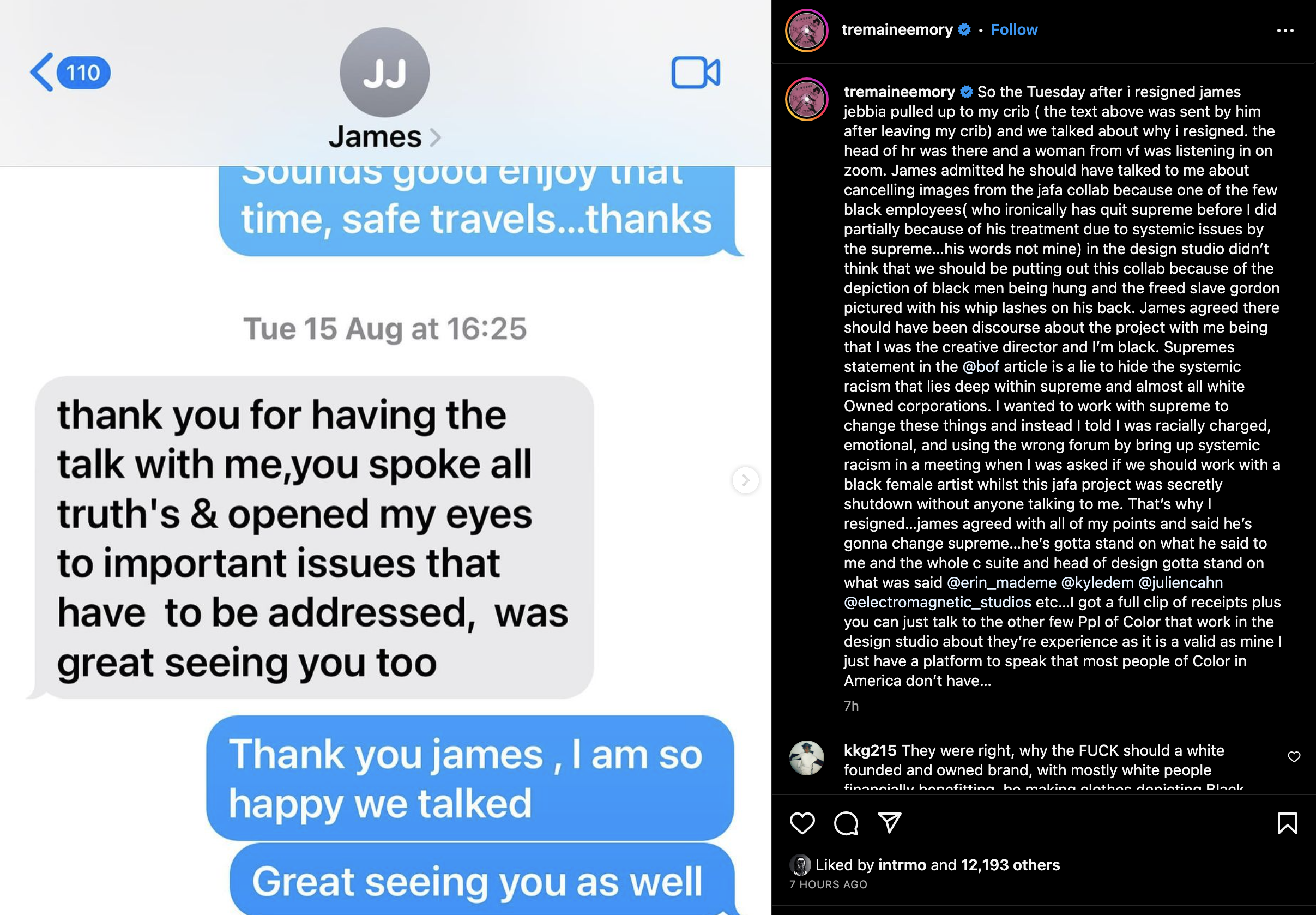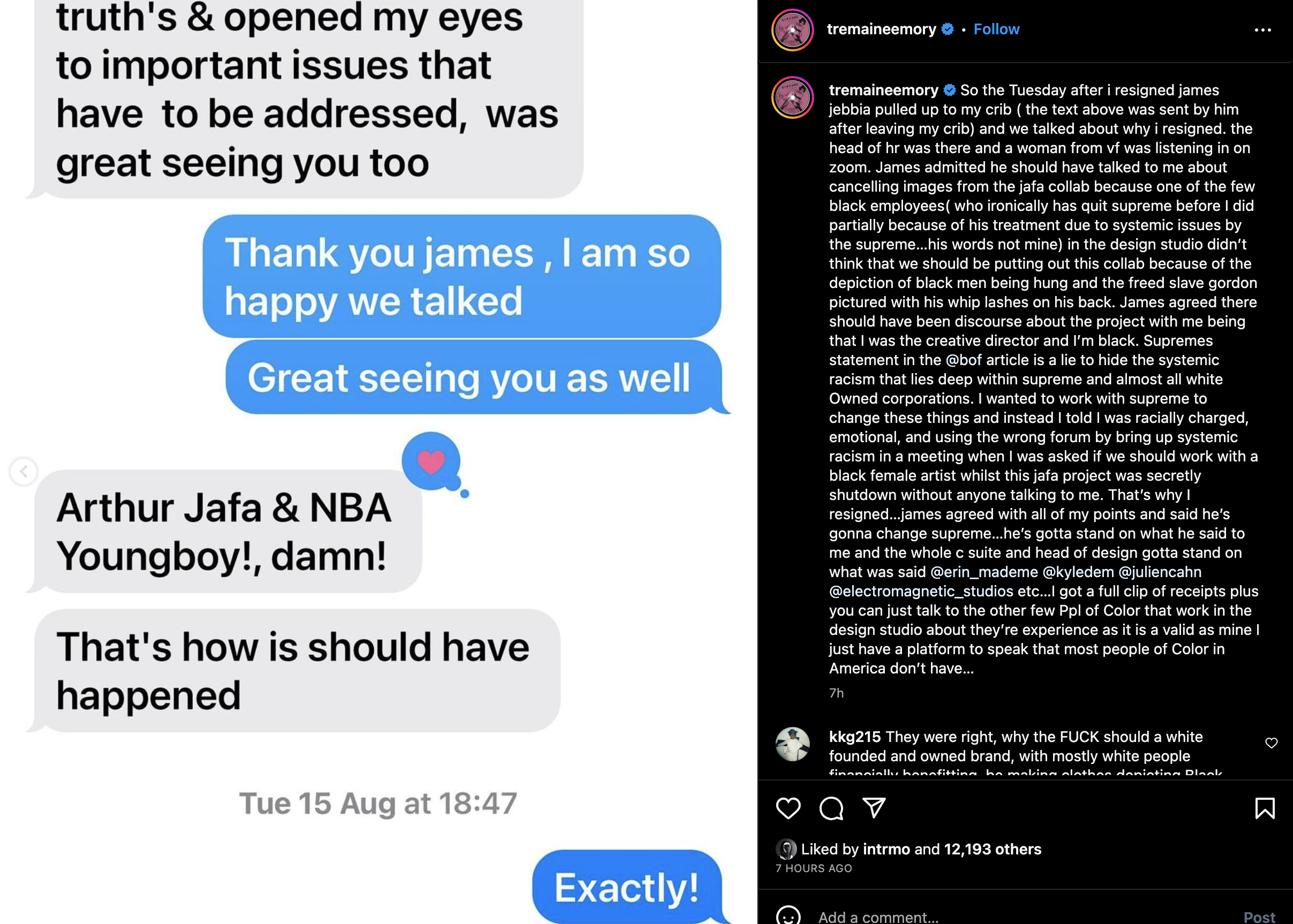 Emory's future and his passion to shed awareness on racism in the fashion industry

As Emory's posts continue to circulate, it's apparent that his departure from Supreme is not just about a professional transition but also about catalyzing awareness and change. By leveraging his platform to promote dialogue and education, Emory serves as a cause for broader discussions on systemic racism, historical representation, and the responsibilities of influential brands and figures in addressing these pressing issues.

Original Article:

Tremaine Emory steps down as Supreme creative director role

Tremaine Emory has left his job as the head creative director at Supreme.
Insiders have shared that the Fall/Winter 2023 collection from Supreme will be the final one influenced by Emory's creative thinking. No one knows why Emory suddenly left. Emory, Denim Tears, and Supreme haven't responded to the recent situation.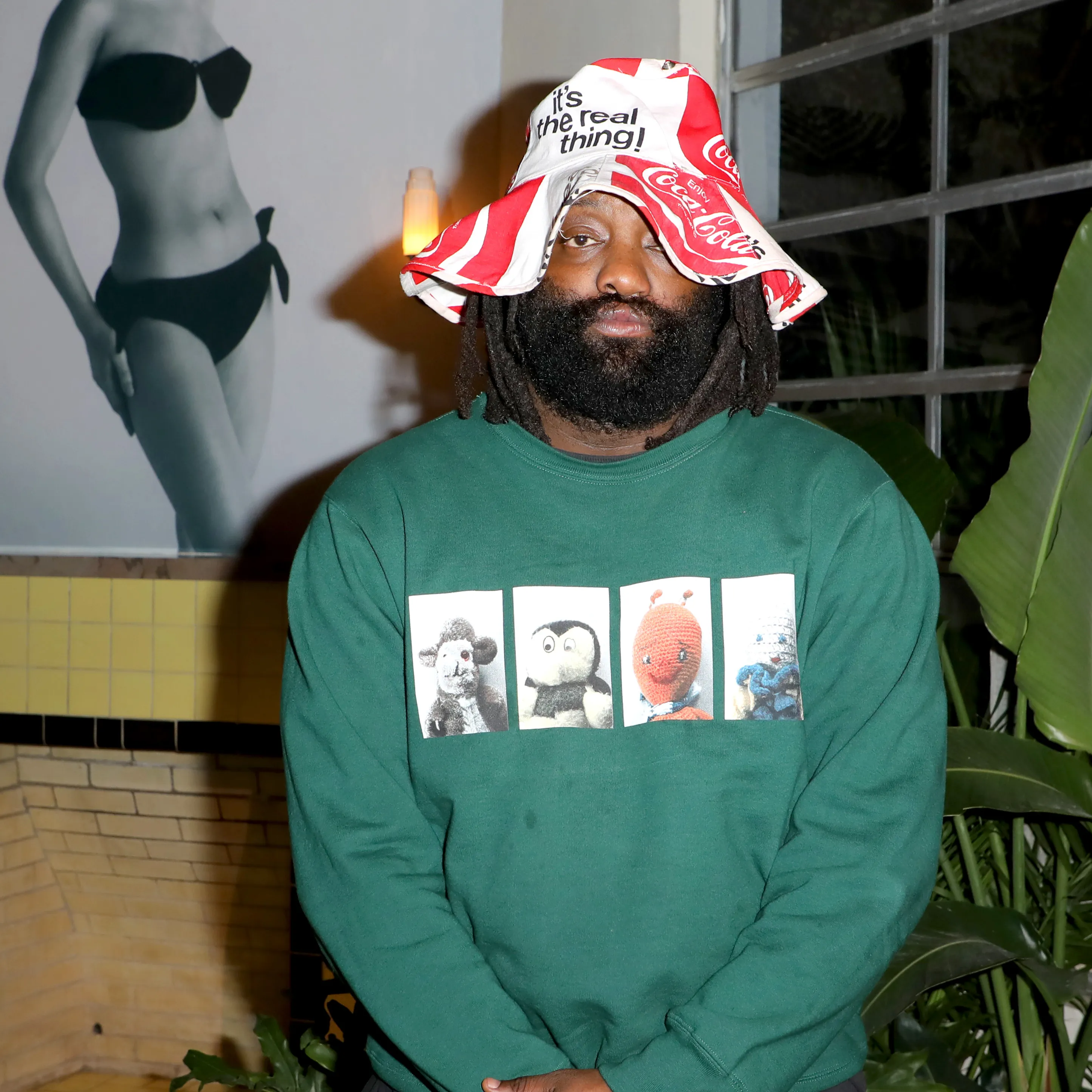 Supreme hire's its first creative director

Emory got picked as the very first creative director for the streetwear brand back in February 2022. He created the first set of apparel for Spring/Summer 2023. Recently, they dropped the first set of clothes from the Fall/Winter 2023 line, which is the second set of ideas from Emory. This drop was embraced warmly by Supreme fans all around.


The creative directon of Emory and his influential style

In his first two times creating, Emory added his own unique ideas into the mix. He made jackets with artwork by his close friend Cynthia Lu, who started Cactus Plant Flea Market. He even created head scarves with Coogi that look like their famous sweaters. He called them a "love letter to the block." There was even a T-shirt with a picture of rapper NBA YoungBoy. This was a strategic move to reach to a younger audience.
In a recent chat with Just Smile Magazine, Emory talked about the difference between big companies and community support.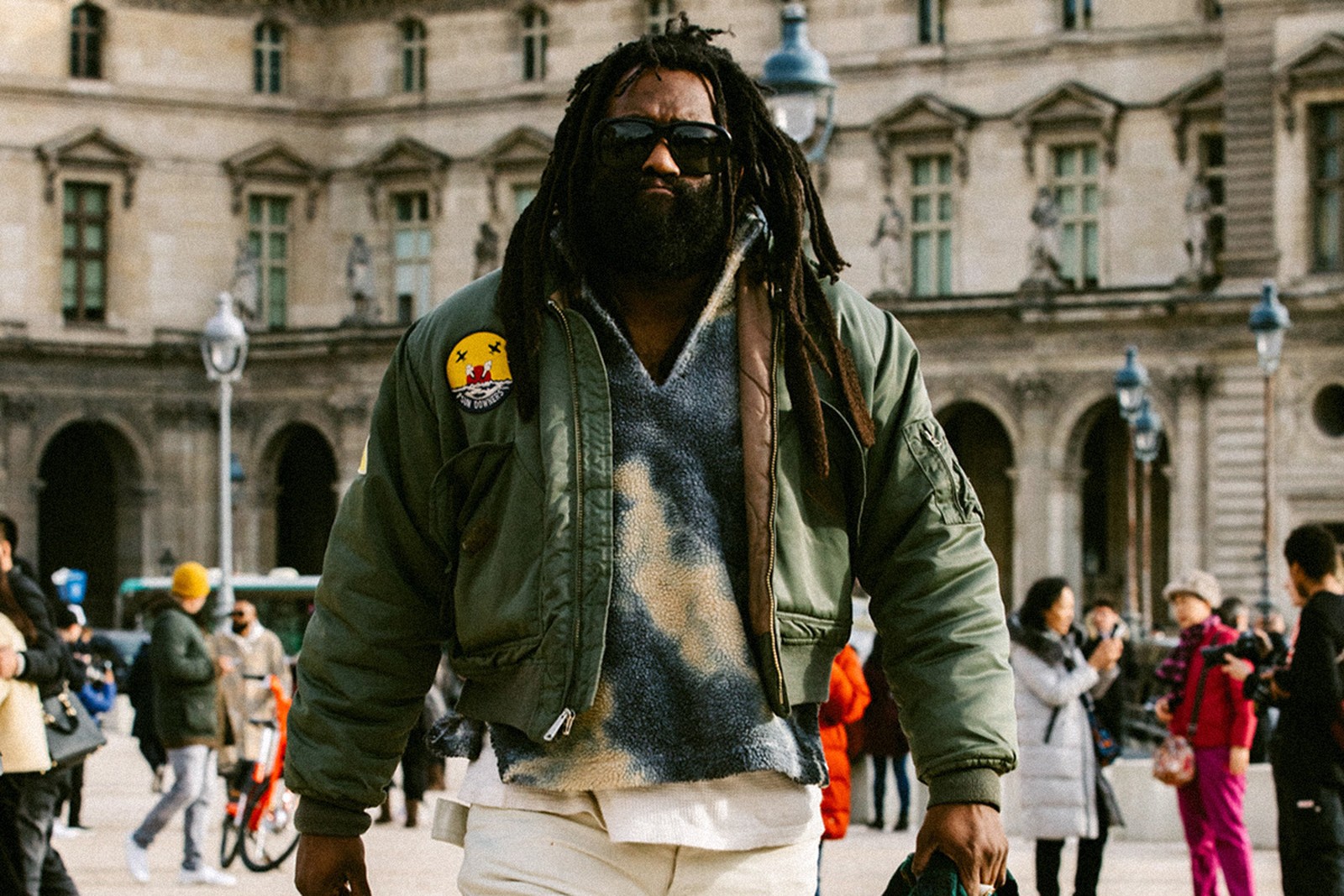 The falling out with LVMH?

"I would tell young folks not to worry too much about getting approval from big companies and media giants. These big groups are just like banks. LVMH is a bank. Kering Group is a bank. Paramount is a bank. This is the late stages of capitalism. These groups give money to designers, artists, bands, directors, writers, or whoever, to create something and make more money than they put in. That's their main goal," Emory said. "If you're looking for their approval just because they made you the creative head, you're already losing. Actually, you've lost already. But if you look for approval, first from yourself, and then from the people you care about and who care about you, you have a chance to live a life without regrets."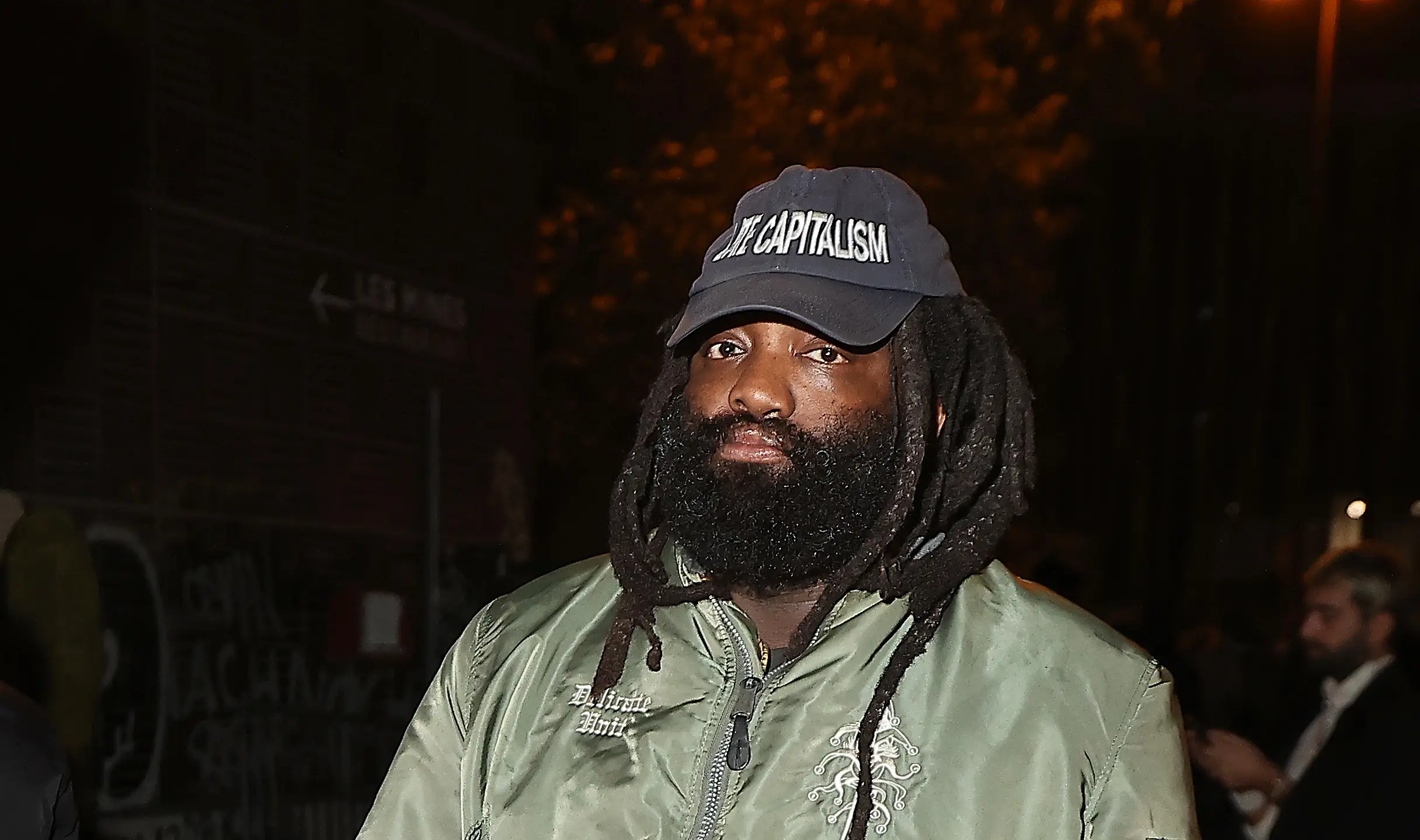 Continual creation with Denim Tears

Emory's unique way of creating will still come through with his own brand, Denim Tears. Lately, it's been making a name in the fashion world by telling stories of the African diaspora through clothes. Earlier this year, a set of clothes co-designed by Emory with Dior, called Dior Tears, was released. In addition, there was a footwear collection with the collaboration. Denim Tears will be celebrating four years this month as a brand.

"To me, Denim Tears is a bit like Supreme but for Black people and anyone else who wants to honor or remember what we've been through," Emory told Najee Redd of RSVP Gallery in a talk from 2020. "It's like using T-shirts as signs for sharing knowledge and feelings."


Supreme's future and direciton.

The future for Supreme remains uncertain. The questions begs. Will they bring in a new creative leader or go back to their old methods? The brand has been through its share of difficulties lately. According to some critics, the brand has lost its touch and is losing its popularity. In June, VF Corp.'s yearly report said that Supreme made less revenue according to its Q2 report in the year ending in March 2023. VF Corp. bought out Supremen for $2.1 billion back in 2020.