Supreme expanding to South Korea

In the earlier months of this year back in February, there were murmurs of a potential Supreme venture in Seoul, South Korea, as the brand pursued its expansion into the Asian market. Anticipations hinted at a summertime launch, with the focal point being the esteemed Gangnam neighborhood in the city.

Located in the Gangnam district of Seoul

A noteworthy discovery by the South Korean sneaker and streetwear community account, @le.syndrome, showcased a multi-level building nearing its final stages on Apgujeong Rodeo Street. Located in Gangnam, this locale stands as a hub for upscale shopping, housing an array of chic and luxury brands, boutiques, cafes, and dining spots. The rumors suggests that the store might open its doors on August 19, strategically aligning with the arrival of the Fall/Winter 2023 season.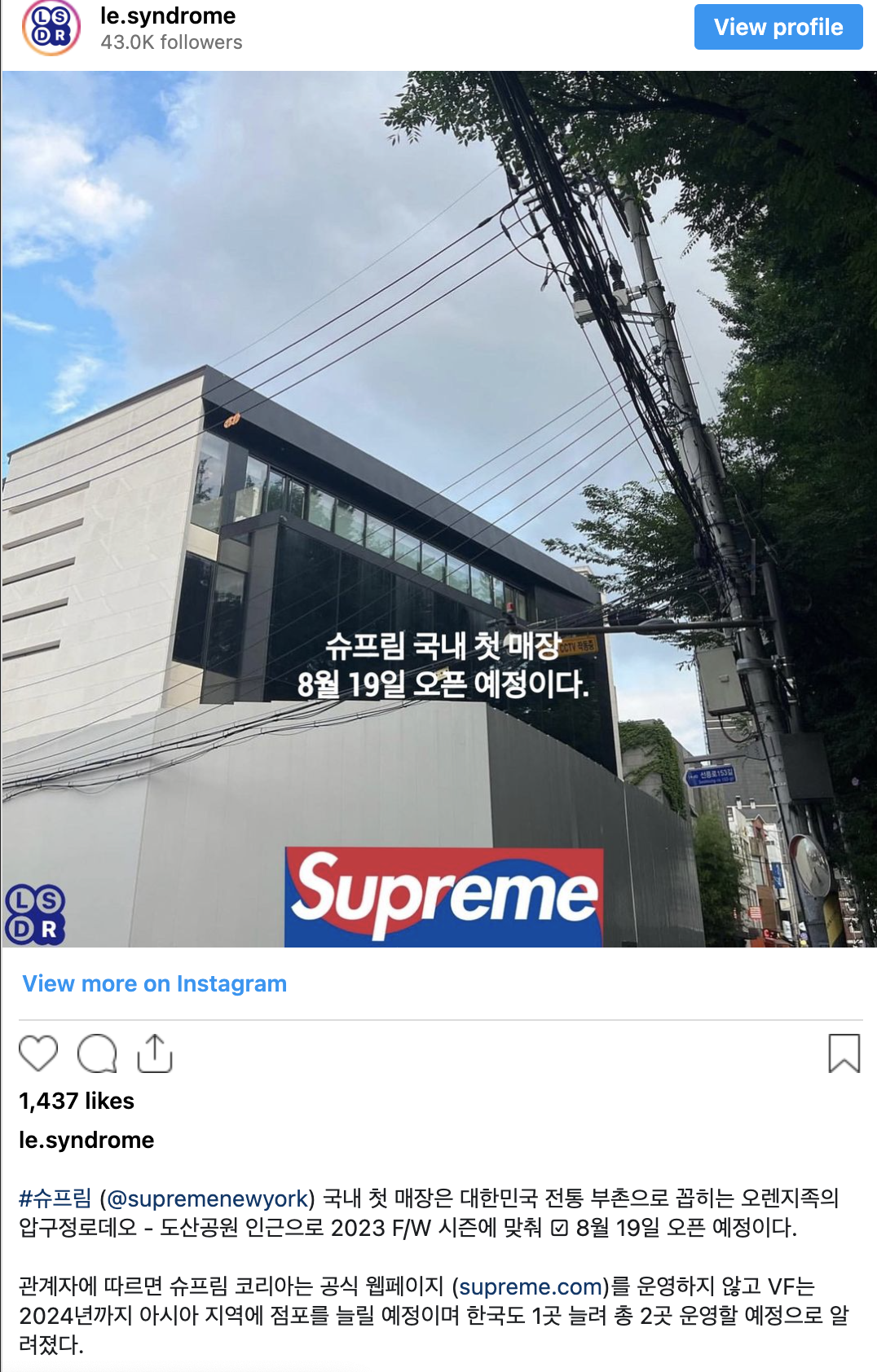 Exclusive South Korea Supreme Box Logo Tee

Embodying a design reminiscent of the South Korean flag, the featured tee flaunts a matching blue hue on its front, complemented by a prominent portrayal of the national flower, the "hibiscus." The store's address is also artistically screenprinted in bold lettering just below.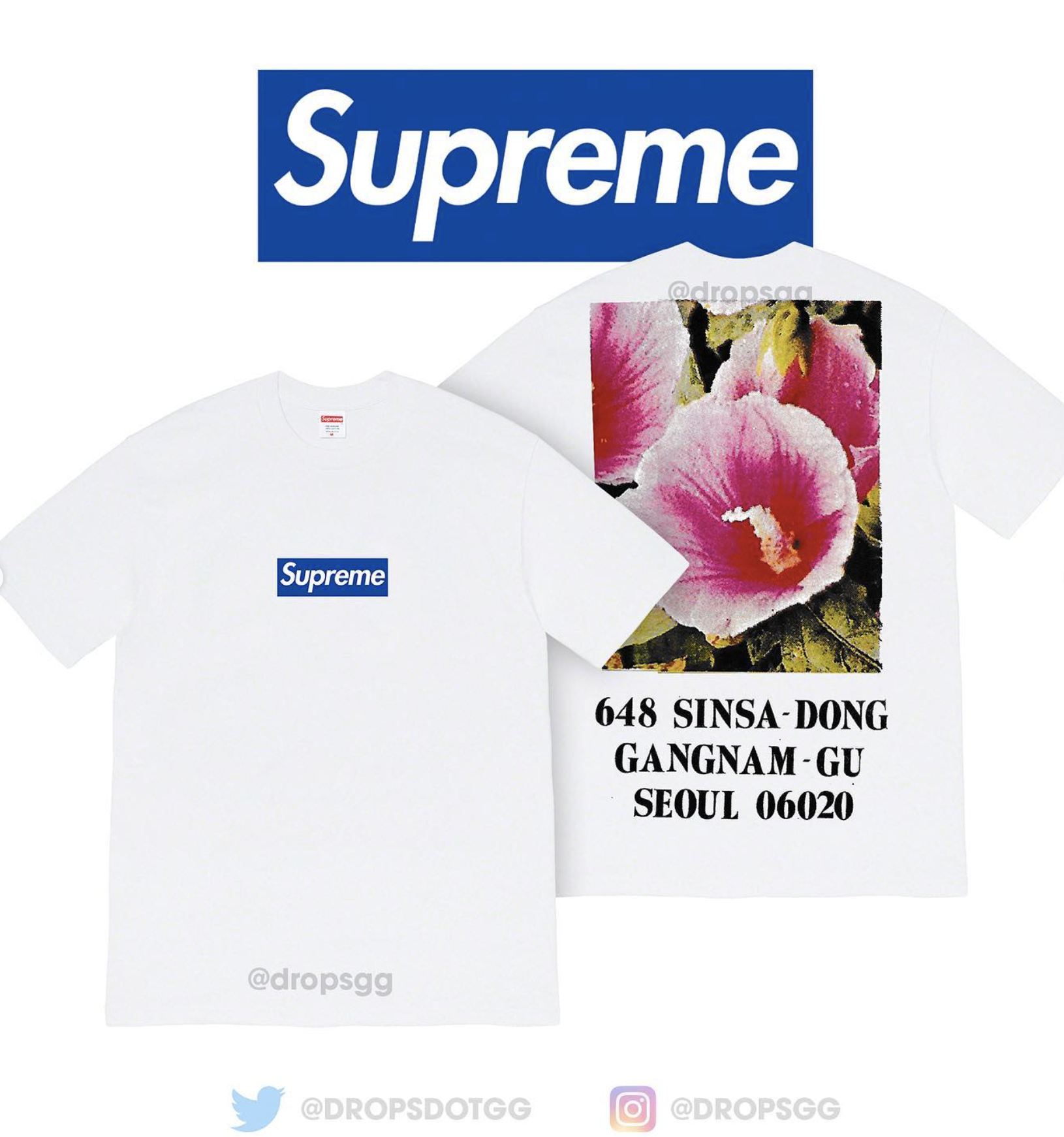 Exclusive South Korea Supreme Box Logo Hoodie

In a continuation of their recent Los Angeles endeavor, the Seoul store is poised to debut with a special inclusion: a Box Logo hoodie to commemorate its grand opening. This exclusive hoodie, like its counterpart tee, showcases the iconic black Box Logo on the front and a congruent back print. The mockups of what the box logo t-shirt and hoodie were generated by @dropsgg.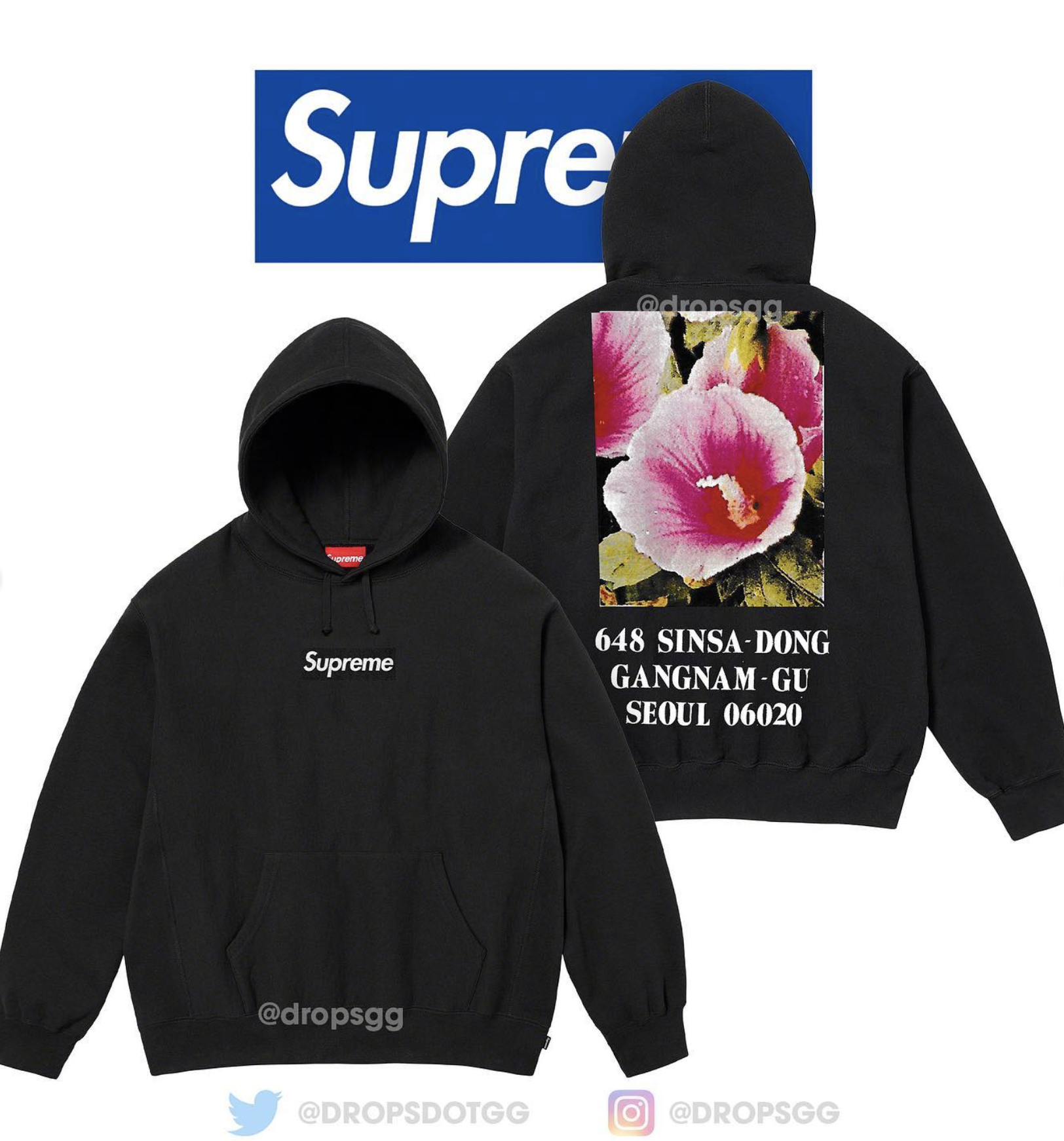 Grand opening and the future of Supreme in Asia

With this grand opening in a couple of days, Supreme South Korea will be the 15th store location and will mark itself as the second Asian outpost for the streetwear brand. The beginning of a new chapter in Supreme history is underway as this expansion taps into a wider Asian consumer based market.