Revolutionary Collaboration: sacai x Mercedes-AMG

Mercedes-Benz, renowned for its groundbreaking collaborations, has once again ignited excitement with its latest venture: a collaboration between Tokyo-based designer sacai and Mercedes-AMG. This union combines automotive heritage with cutting-edge fashion design, resulting in a capsule collection and a distinctive wrap for the all-new Mercedes-AMG GT.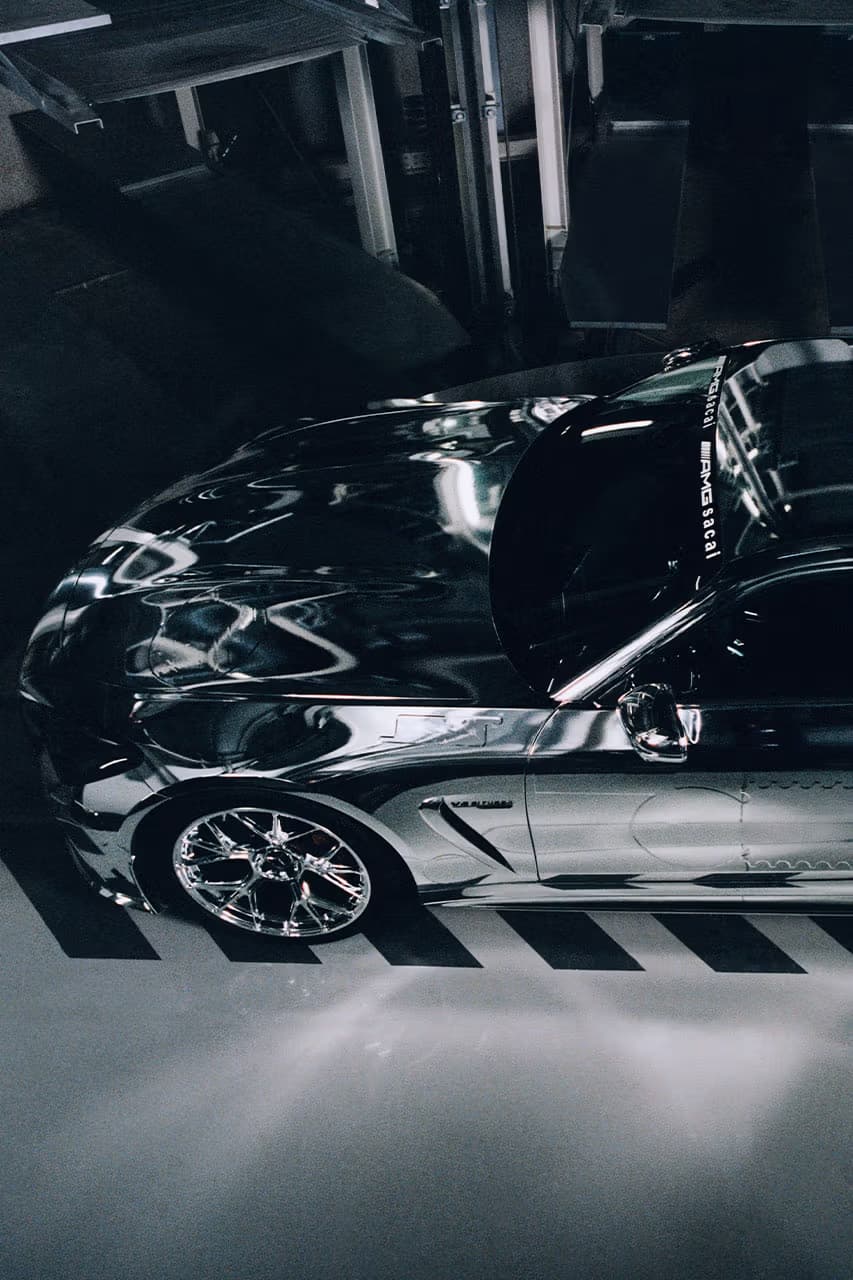 sacai's Foray into Luxury Automotive

This collaboration marks sacai's inaugural entry into the luxury automotive sector, signaling an exciting evolution for the Tokyo-based designer. The fusion of creativity from both brands has birthed a collection and bespoke wrap that pays homage to the iconic Mercedes-AMG 300 SEL 6.8 — famously known as the "Red Pig" — a symbol of unexpected success in the 1971 24 Hours of Spa race.
 

Inspiration from Racing Legends

Drawing inspiration from the Red Pig's remarkable underdog story, sacai reinterprets its motifs, incorporating elements of the iconic decals into various items in the collection. A standout piece is the varsity-style jacket featuring an "S" logo at the chest, woven patches mirroring the Red Pig's colors and shapes, and a military-esque bomber jacket subtly nodding to the vehicle's livery in a single shade of green with complementary cuffs and collar.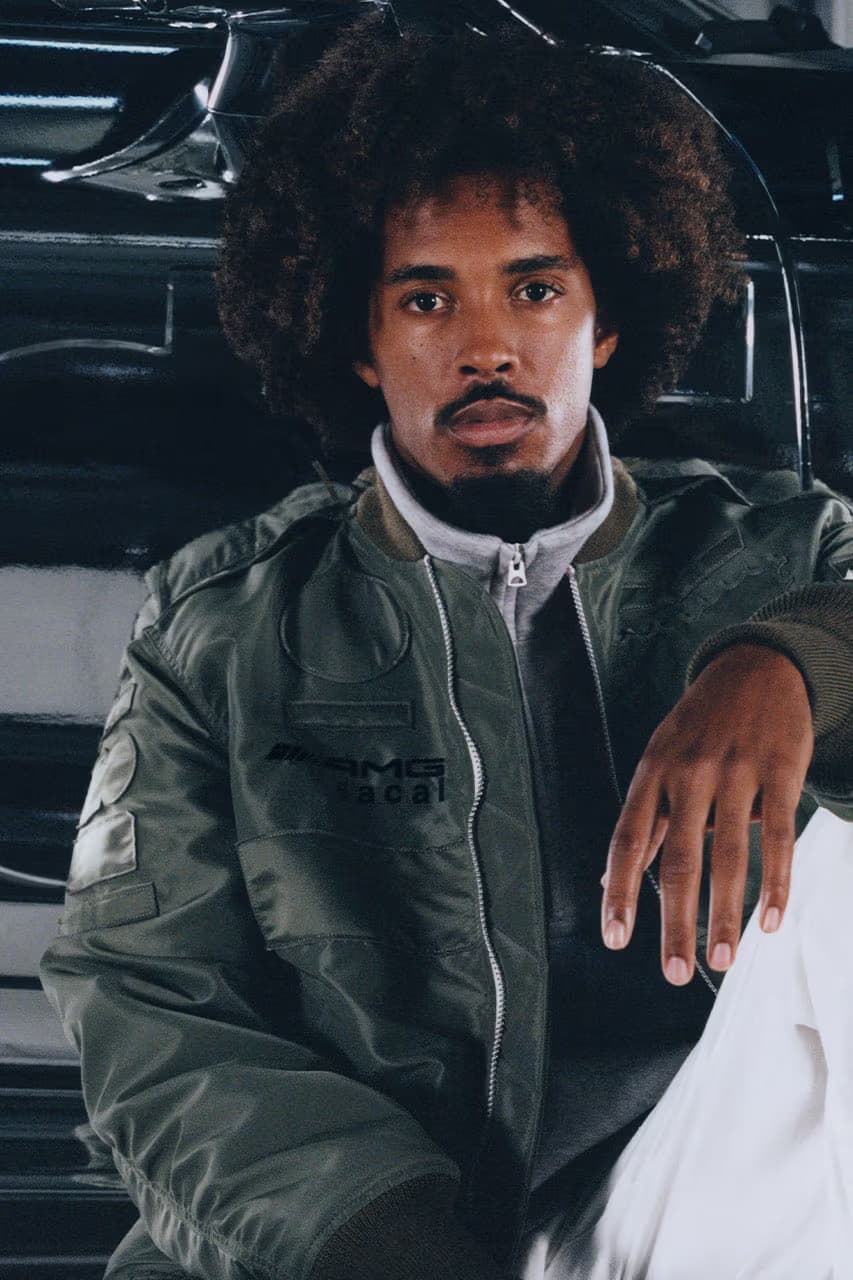 Exclusive Launch and Further Surprises

The collection debuts on November 15 via AMG Speed City in Las Vegas and online at Nordstrom. Expect more surprises as additional items and accessories are revealed. sacai's lead designer and founder, Chitose Abe, emphasizes the collaboration's intention to explore quintessential forms and create something new, expressing deep respect for AMG's commitment to innovative quality and pure elegance.
 

A Unique Wrap for the Mercedes-AMG GT

In addition to the collection, sacai lends its creative touch to the all-new Mercedes-AMG GT with a bespoke wrap. Mirroring the bomber jacket's subtle "IYKYK" fashion, the wrap features embossed shapes of the original Red Pig decals in a mirrored-chrome finish, adding a touch of sophistication to the vehicle.
 

The Intersection of Luxury and Performance

Mercedes-AMG's CEO, Michael Schiebe, expresses excitement about the collaboration, emphasizing the alignment of both brands at the intersection of luxury and performance. This unique venture exemplifies innovation, disruption, and uniqueness — key attributes appreciated by connoisseurs and reflective of the brand's commitment to crafting bold brand experiences and one-of-a-kind luxury products.