After being teased for four years, the Off-White x Futura Dunk Low finally has a release date.
The Dunk Low first appeared during the PFW Summer 2019 as part of the FUTURA and New Guards Group SS20 line. Since then, the sneaker has appeared over social media and during the ICA, Brooklyn Museum, and Art Basel.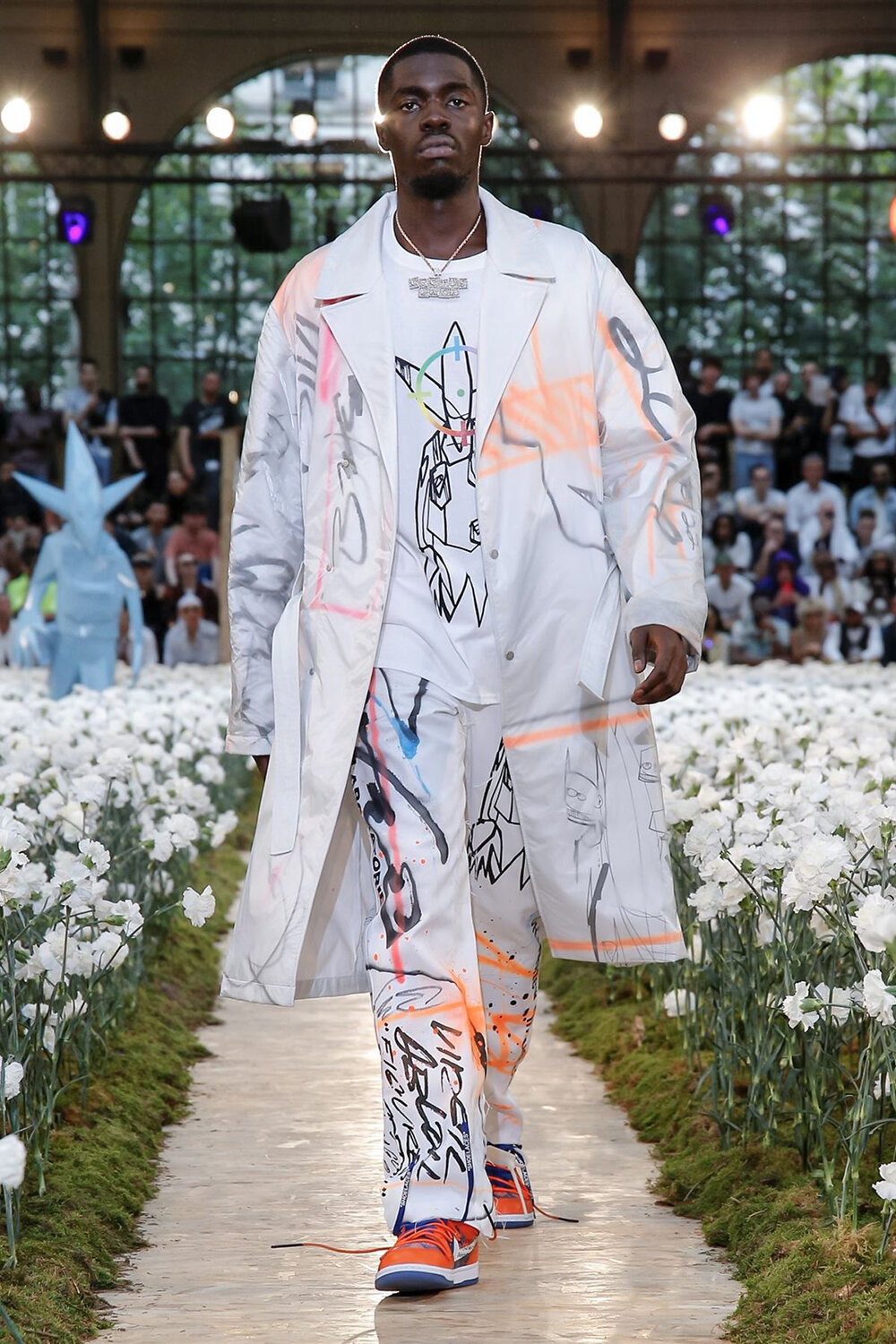 Shannon Abloh shared just how much this sneaker meant to Virgil in a statement saying, The 'Virgil Abloh™ x Futura Laboratories' Dunks were so special to Virgil, not only for their role as an anchor piece of the SS20 collection, but as a symbol of collaboration and creativity, two principles he always prioritized." "The Dunks represent Virgil's unique lens on art and culture, and this auction with Sotheby's further aids in keeping his legacy alive."
As a legendary duo came together to create the ultimate collaboration, speculation about the release date was the topic of conversation because no one was certain whether these sneakers would release. First heavily theorized that the Off-White x Futura Dunk Low would release in honor of the late Virgil Abloh's birthday; this rumor was finally dismissed, as the release date is now set for April 5th through Sotheby.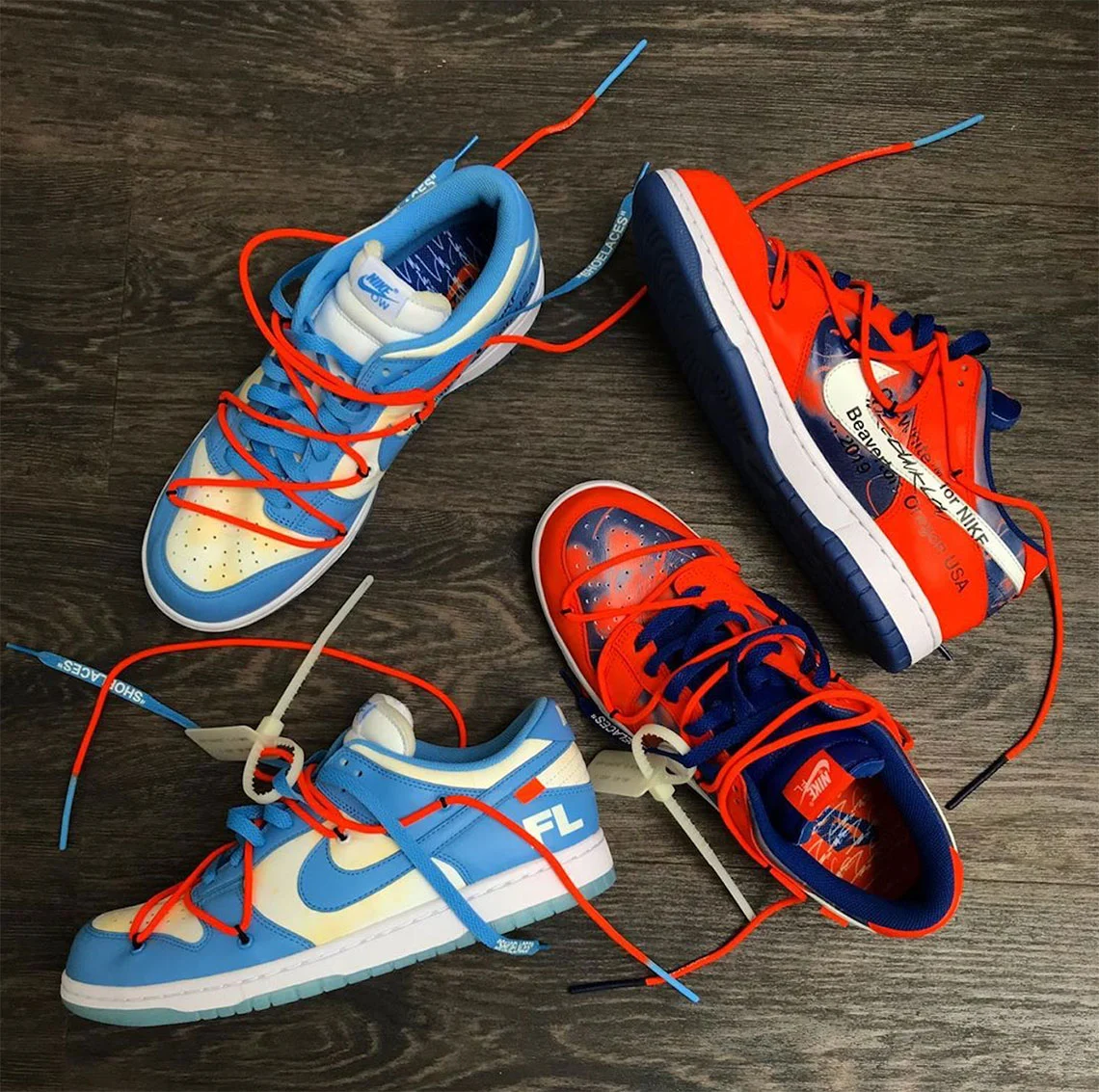 FUTURA released a statement about the release to Sotheby, commenting, "It's amazing to finally see the 'Virgil Abloh™ x Futura Laboratories' arriving in this fashion. I hope to honor my friendship with Virgil and our creative collaborative work. Thank you SOTHEBY's for hosting this charitable event. And most importantly, thank you SHANNON for moving this project forward. VIRGIL FOREVER!!"
Starting on April 5th at 10 am ET, bidders will have a chance for 8 pairs of the Off-White x Futura Dunk Low on Sotheby's website. Half of the proceeds will benefit FUTURA's choice of charities, including the Art for Justice fund, the Boys & Girls Club of America, and the Innocence Project.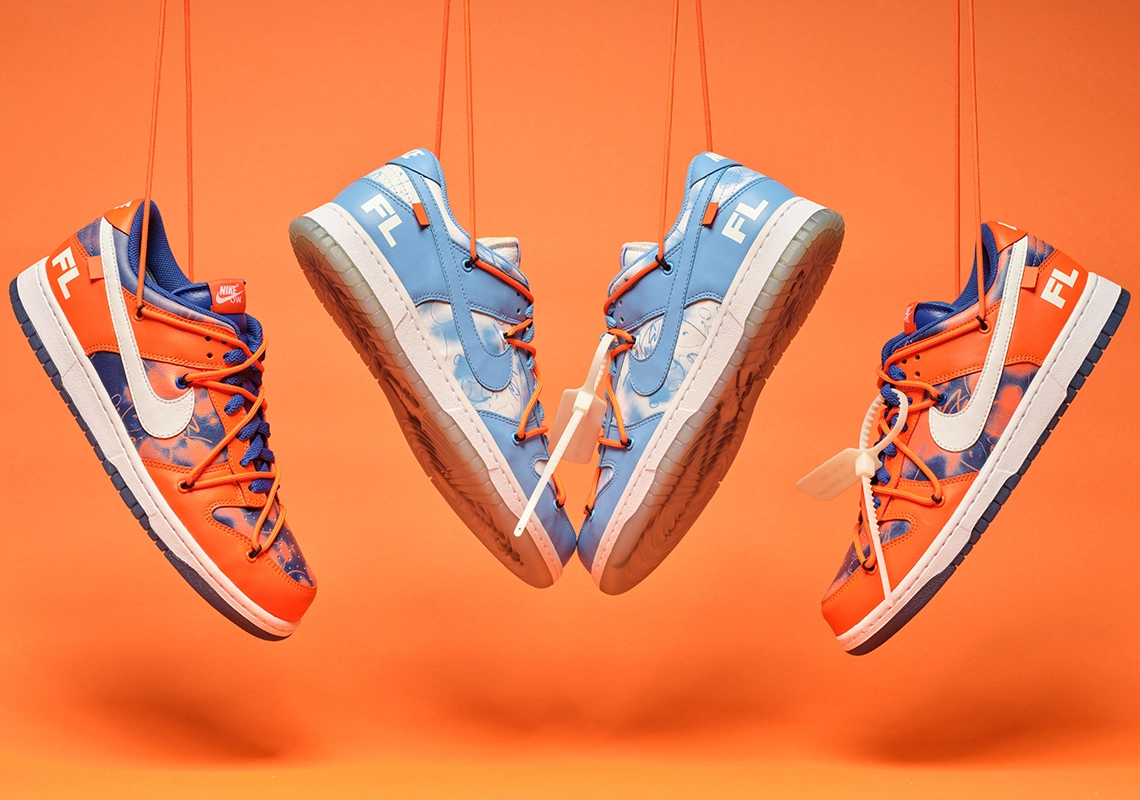 Follow @SwiftSole for the latest sneaker news, release dates, and how to cop the most coveted sneakers for retail.