Nike is at it again. From suing brands like John Geiger, Warren Lotas, and Air Kiy, it would appear that the company is on a purge to go against any small businesses who dare try to go behind their backs with their own iteration of classic Nike silhouettes.

Well the time has finally arrived as a lawsuit between Nike and Bape has appeared in court filings on Wednesday.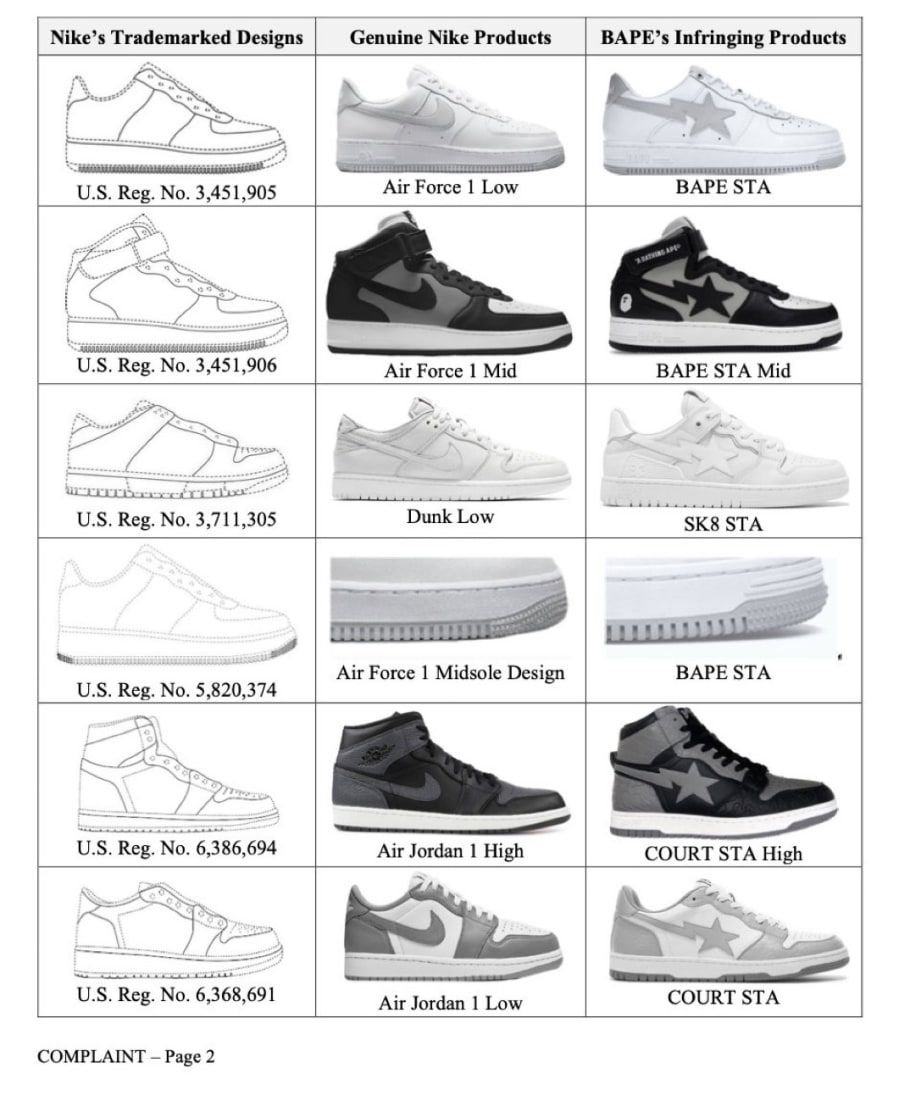 From the BAPE STA, BAPE STA MID, ST8 STA, COURT STA High, and COURT STA; Nike finally decided in a Manhattan federal court that they had enough and submitted photos of all the BAPE sneakers that they deemed copies of their original silhouettes.
So why did it take so long for Nike to finally take legal action? Well according to court documents, the two companies had previously met in 2009 to discuss about the designs. This resulted in diminishing of BAPE operations in the USA.
BAPE then redesigned their BAPESTA in 2016 to less resemble the AF1, but in 2021 the Japanese brand reverted back to their original design, which then caught the attention of Nike and resulted in the lawsuit. Nike claims that BAPE "drastically increased the volume and scope of it's infringement" and that the brand refused to halt their sales.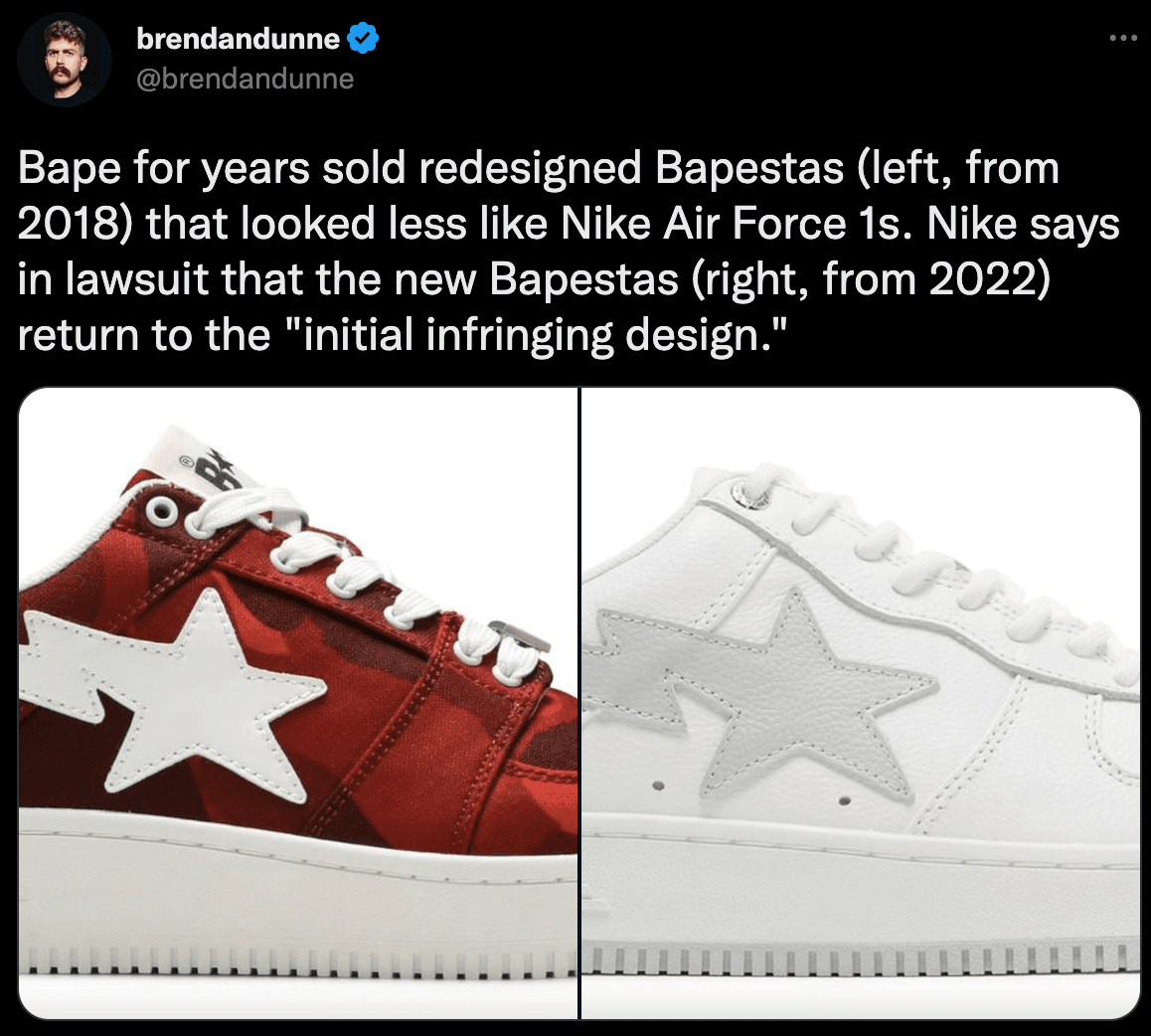 As a consequence Nike is demanding the halt of sales over the BAPESTAS and also three times the amount of compensatory damages and increased profits. Will the giant sneaker company succeed in their lawsuit? What will happen to BAPE?
The full lawsuit can be seen here. To find out about the latest developments of this case, follow @SwiftSole.