Travis Scott is currently putting the final touches on his highly anticipated fourth studio album, Utopia. In an effort to generate buzz for the project, the renowned artist from Texas generously gifted customized pairs of his Air Jordan 1 Low OG "Olive," emblazoned with the distinctive "UTOPIA" branding, to his close circle of friends and family. However, during the 76th Cannes Film Festival, Scott was spotted sporting a never-before-seen Nike sneaker, sparking widespread speculation and curiosity among online observers eager to identify the mysterious footwear.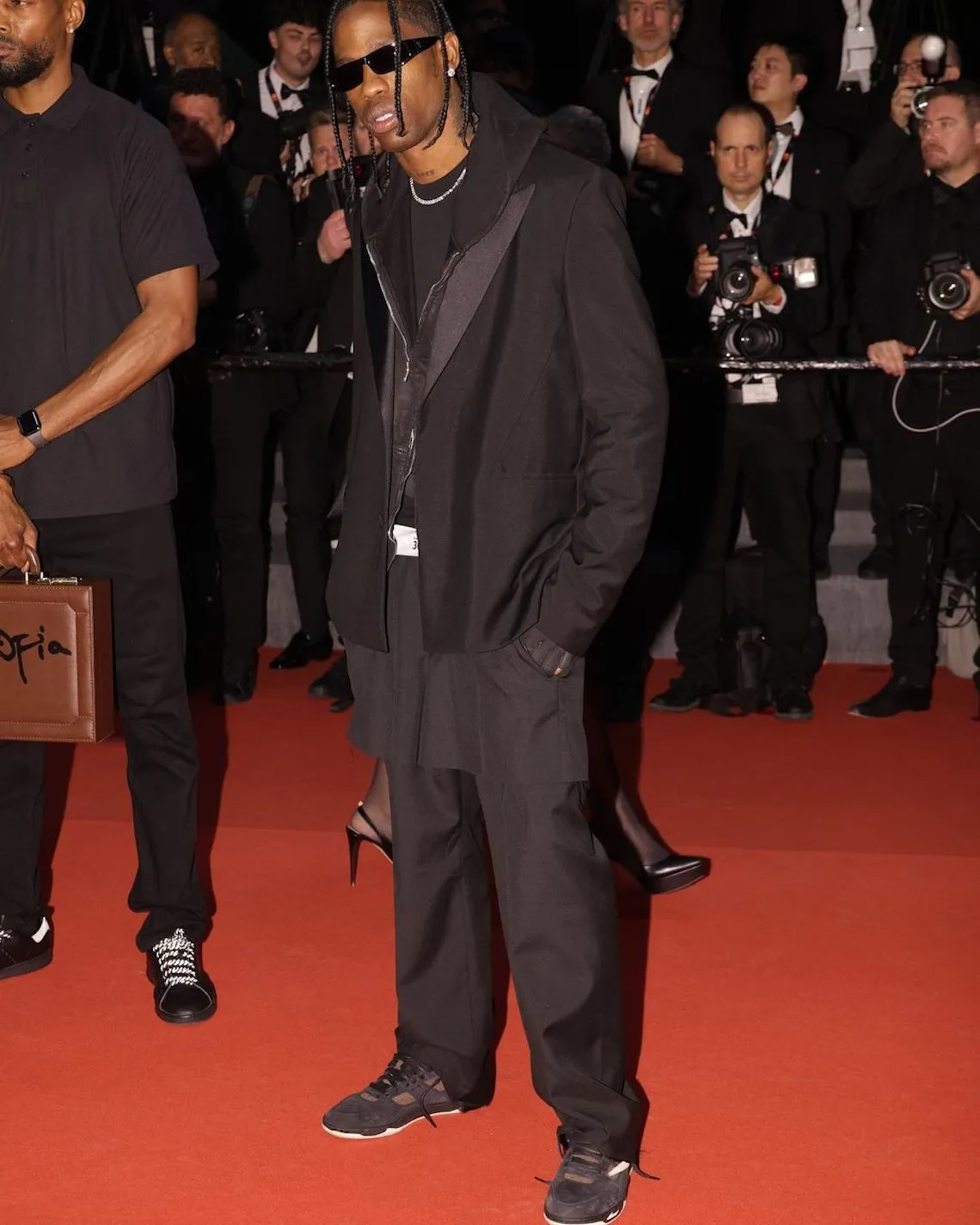 Towards the end of September 2022, news emerged that Travis Scott and his collaborative partner, Jumpman, would be parting ways with the iconic Air Jordan 1 silhouette by the conclusion of 2023. Although initial rumors suggested that Scott might be working on an Air Jordan 7, recent conjecture has shifted towards a potential collaboration between Scott and Nike SB. Neither party has divulged any concrete information regarding the future of Cactus Jack's footwear collection. However, Scott's recent appearance in France adds weight to the latter speculation.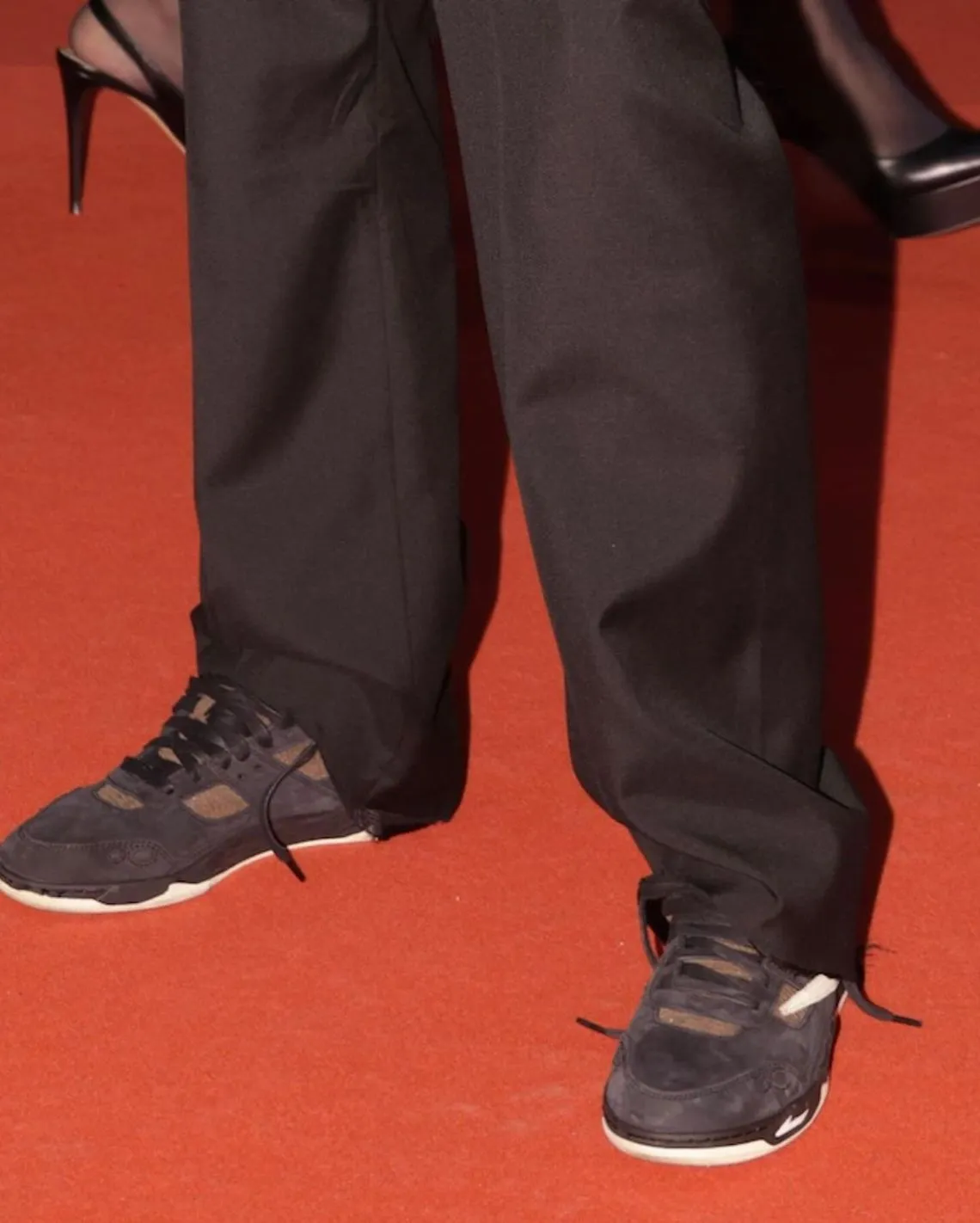 The elusive sneaker in question is partially obscured by Scott's choice of oversized pants. Nonetheless, enough of the shoe is visible to all but confirm its novelty. Upon closer inspection, the pair bears a resemblance to the Nike SB Ishod, a low-top skate shoe known for its inverted swoosh design. Ishod Wair, the renowned skateboarder, debuted his inaugural signature model with Nike, predominantly featuring a brown color scheme, which coincidentally mirrors the colorway of the unnamed shoes worn by Travis Scott at Cannes. While some online spectators have dismissed the sneakers as Wair's second Nike SB model, others speculate that they may in fact be the inaugural Cactus Jack signature Jordan model.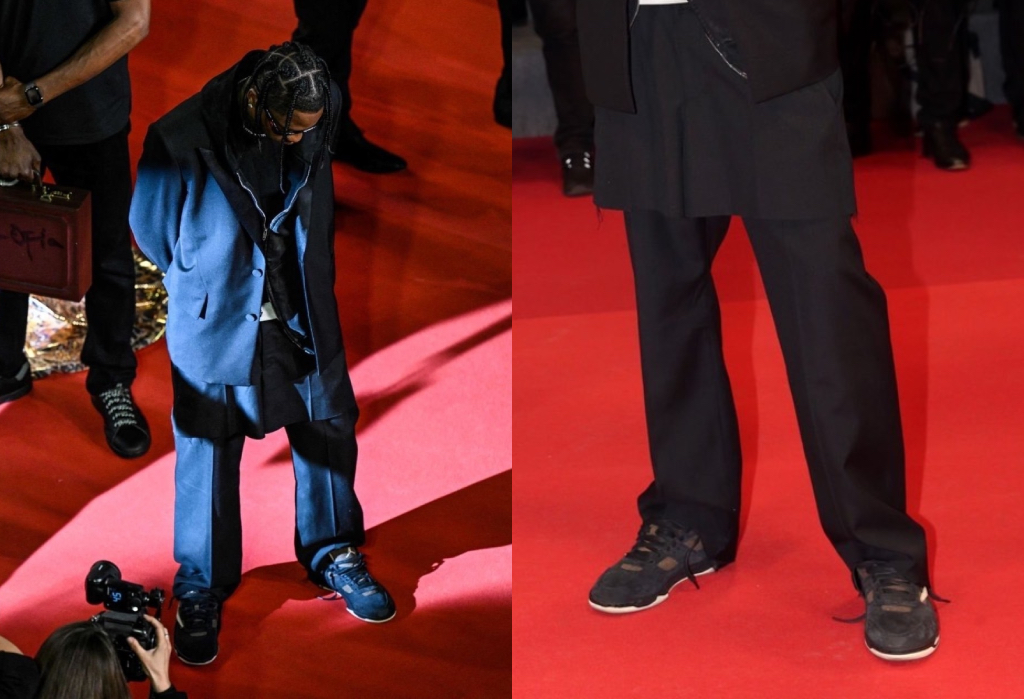 The unreleased sneaker exhibits design elements reminiscent of the rebranded Nike Mac Attack, which Scott has intermittently showcased over the past few years. However, notable distinctions are evident on the medial side of the shoe, characterized by increased mesh cutouts compared to the traditional tennis-inspired silhouette. The pair's low-profile midsole could be attributed to Nike SB, but also draws inspiration from the Air Jordan 4, a design that Travis Scott has previously reimagined.


One undeniable feature of the unreleased footwear, however, is the prominent backwards swoosh adorning the lateral side, further solidifying the artist's inclination towards this rebellious design cue that has become a signature of his creative vision. While further details regarding the unnamed pair remain scarce, take this exclusive first glimpse as a tantalizing preview while we eagerly await additional information.