DJ Clark Kent, aka God's favorite DJ, is again collaborating with Nike on the Air Force 1, dubbed "The List." DJ Clark took to his Instagram page 14 weeks ago, asking his followers why they deserve to be on "The List."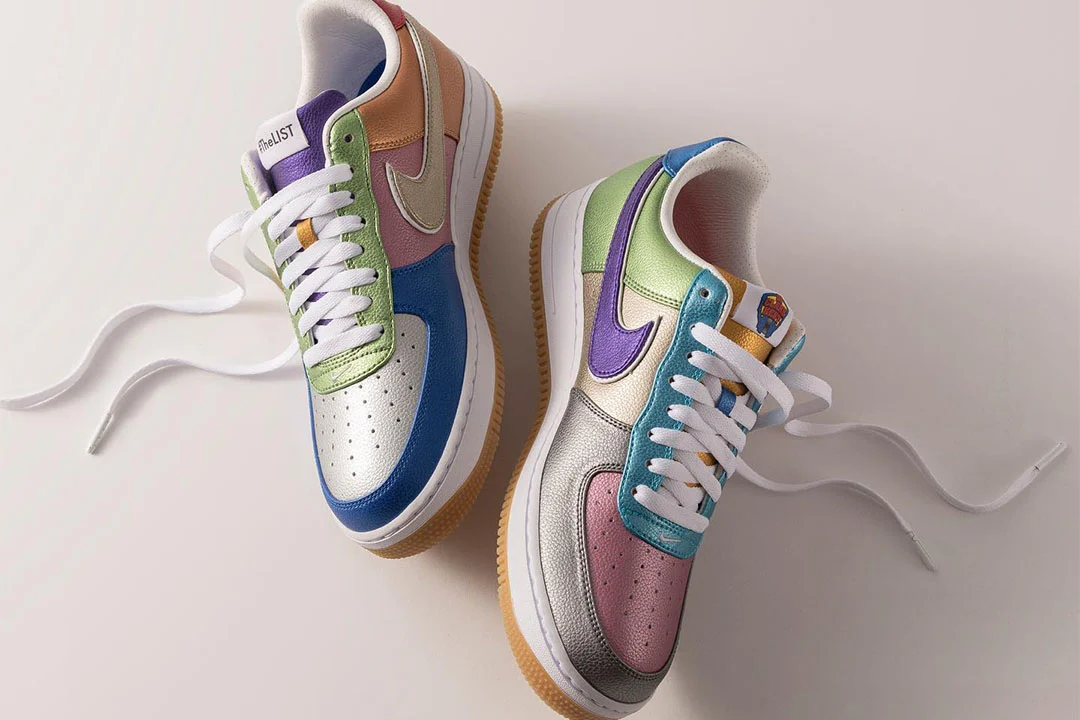 As the word "The List" may sound exclusive in the sneaker culture, DJ Clark Kent clarified that the name is not geared towards a select group of individuals that get limited released sneakers from a "plug" but rather to promote the idea that for the love of the sneaker game, everyone should help everyone out. The idea behind the sneaker's name was inspired when DJ Clark helped Kim Jayde secure a pair of the Off-White Jordan 4 Sails, stating, "We don't believe in ANY list. We want to help each other out. For the love of sneakers."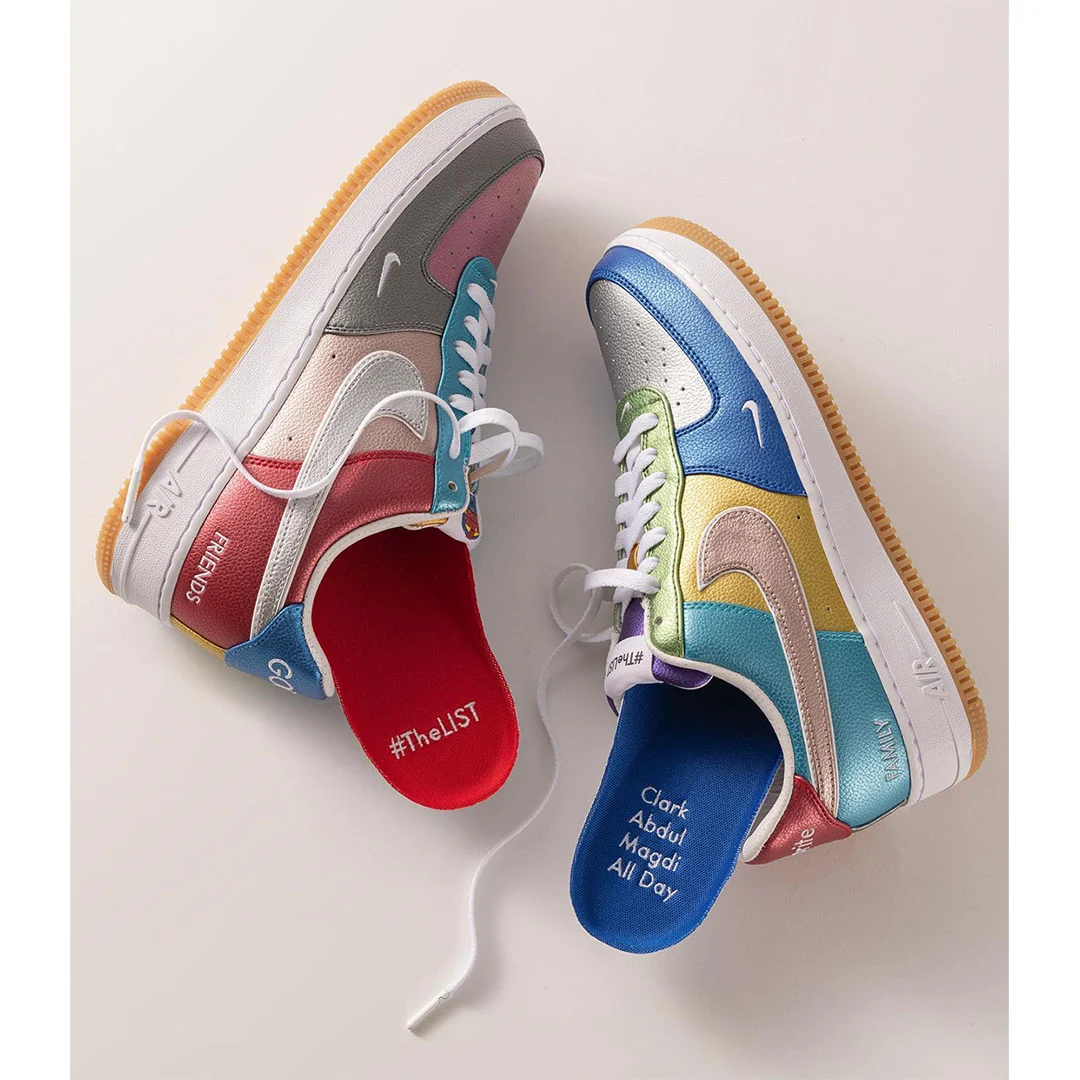 DJ Clark has had a deep history with Nike and is renowned for his work on the 112 Pack. However, one project he has recently helped design is the exclusive Scarr's Pizza x Nike Air Force 1 Low F&F. DJ Clark has also done a lot of Air Force 1 releases in the past, including the AF100, East vs. West, and the All-Star.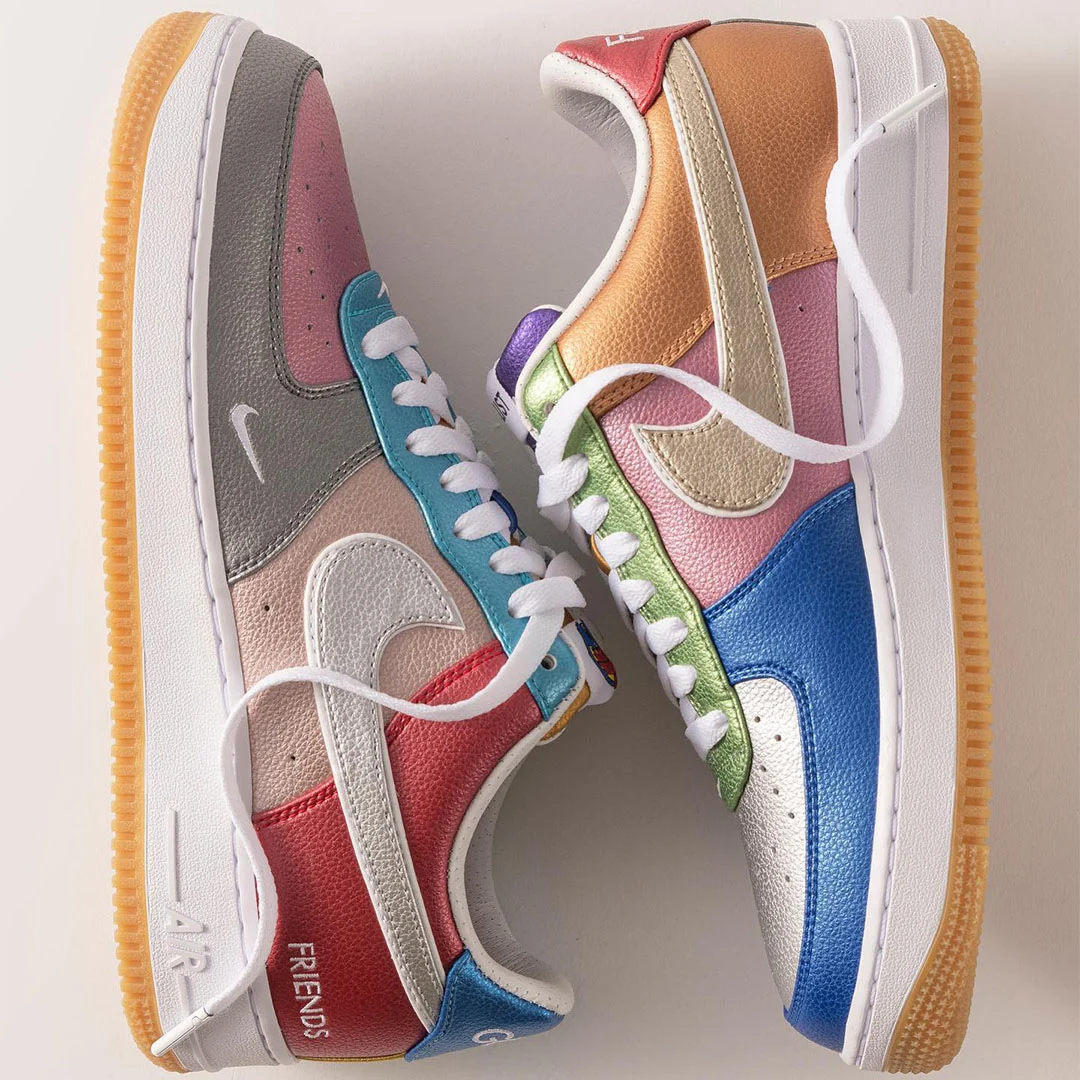 The List Air Force 1 will come dressed in multicolored panels in a metallic sheen, and the pairs will be mismatched. The left heel counter will feature the word "FRIENDS," while the right pair will feature "FAMILY." In addition, "GOD" is written on the left heel tab, whereas the right heel tab has the word "FAVORITE." Inside the left insole, we see "#TheList" and inside the right insole, we see a list of names; Clark, Abdul, Magdi, and All Day. The left tongue features the DJ Clark Kent logo, and the right tongue also features the #TheList.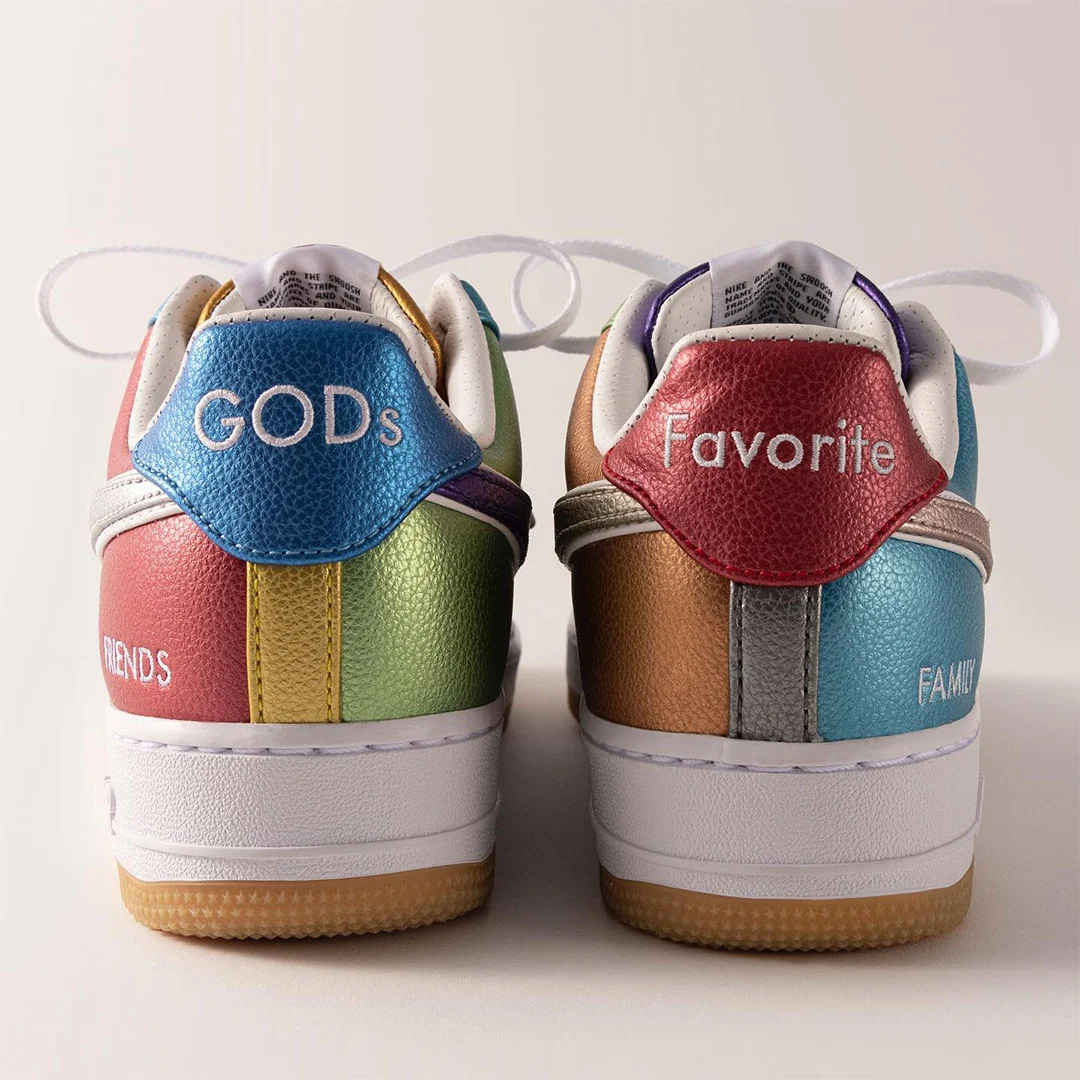 Although the story of the sneaker does make it sound as if it shouldn't be so exclusive, there are no further details on when the pair will release or if it will be made a general release.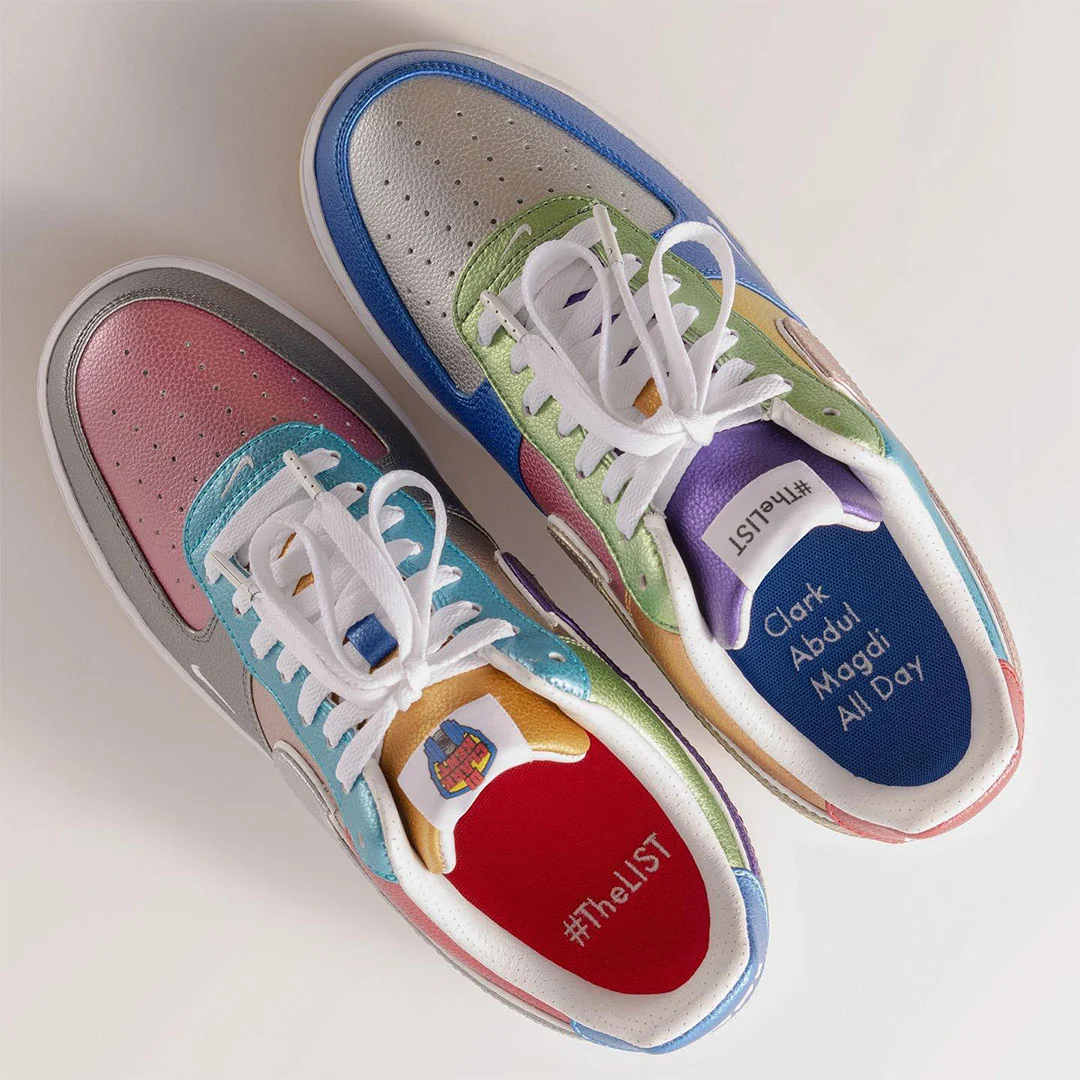 To find out how to secure this pair for retail and how to find out more information on upcoming sneaker releases, download the SwiftSole app and follow us on Instagram.