UPDATE: 9/08/23

The Crocs x Shrek Clog will be releasing on September 13th for a retail price of $55.

Shrek, the beginning of an iconic legacy

DreamWorks released the iconic film Shrek in 2001, and since then, the movie has been referenced and embodied in fans' minds. The Shrek film series would go on to produce four more movies: Shrek 2 (2004), Shrek the Third (2007), and Shrek Forever After (2010). The franchise would create two more spin-off films with one of their characters, Puss in Boots with his stand-alone movie in 2011 and Puss in Boots The Last Wish in 2022. It's teased that DreamWorks is working on a fifth Shrek film with the original cast.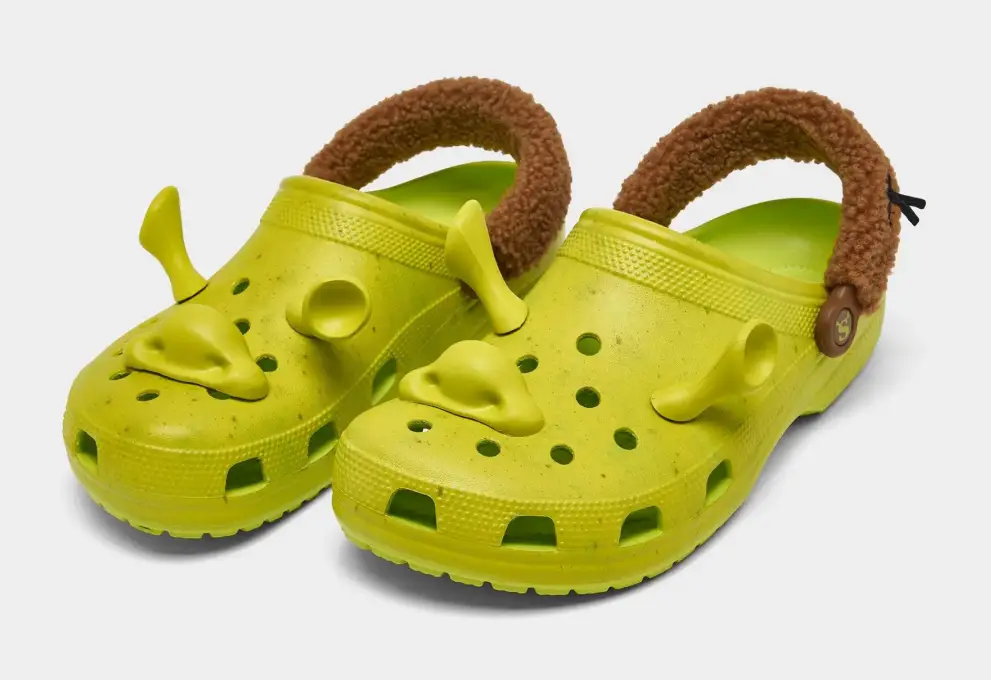 Attention to details of the Shrek x Crocs clog

In congruency with the film, Crocs announced and revealed photos of an upcoming collaboration with the main character, Shrek. The clog features the character's face and aesthetic. The clog will feature Jibbitz in the shape of Shrek's nose and ears, which are placed on the toe box of the clog. The Jibbitz are reminiscent of Mr. Potato's body parts from Toy Story. The entire shoe resembles the ogre skin color of Shrek. The heel strap comes dressed in a fuzzy brown material with a brown string, which is similar to the clothes that the ogre wears. Also, on the strap lock and insole is the Shrek branding.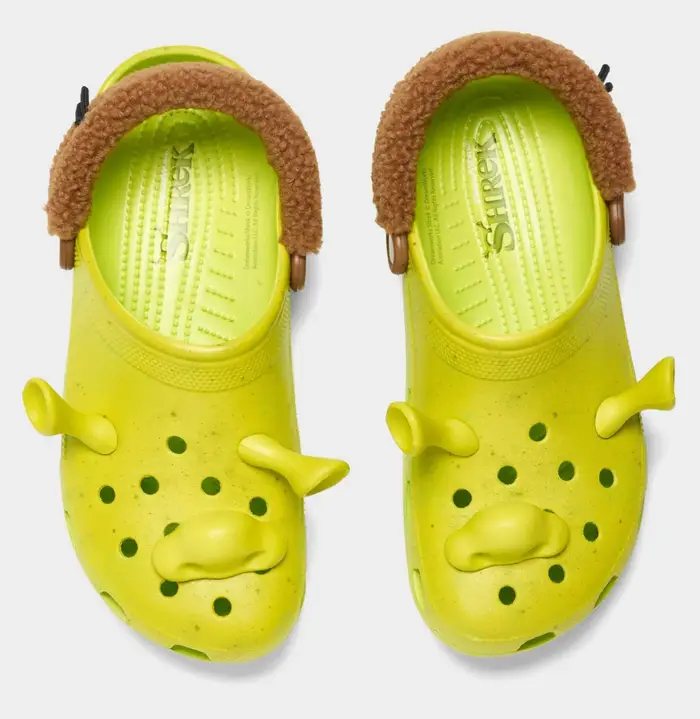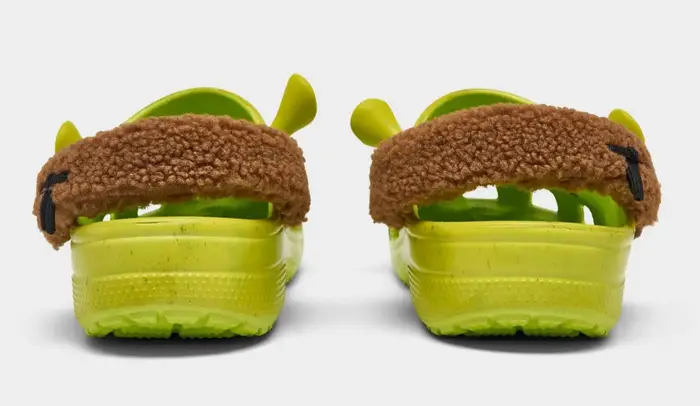 Crocs history with DreamWorks and Pixar Animated Films and the Crocs hype

This isn't the first Crocs has collaborated on an animation film, as most recently, the Crocs x Lightning McQueen just had a restock that set the world in a frenzy again. Initially released in 2021, the Crocs x Lightning McQueen set the world in a blaze, especially the resellers, when at one point, the clog sold at a peak of $442. It was an interesting time for the sneaker market as Crocs began to produce collaborations that spoke to a grand audience. This audience showed significant demand for their clogs, judging by the resell market, and even with the hectic restock of the Lightning McQueen Crocs, which at some places caused arguments with Croc store employees. The hype of the Crocs market hit a high, especially when the Salehe Bembury x Crocs collaboration was announced.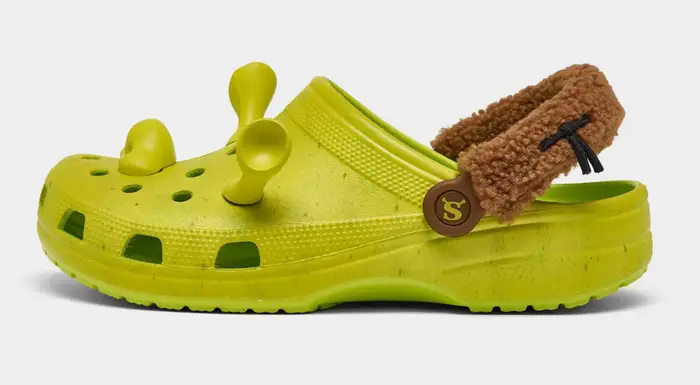 Release details and pricing

The Shrek x Crocs collaboration is expected for the clog to retail at $55. Expect these to land on Crocs website and retailers on September 13th.