Concepts posted earlier this week that they would be giving the people a second chance for their special box release via raffle on their website. Concepts stated that they would cancel "suspicious" orders successfully checked out by bots to give a fair chance one more time. However, not everything went according to plan. Everyone took it to the internet on @cncpts sharing their frustration about the release; many complaining that the raffle did not load up for them to enter.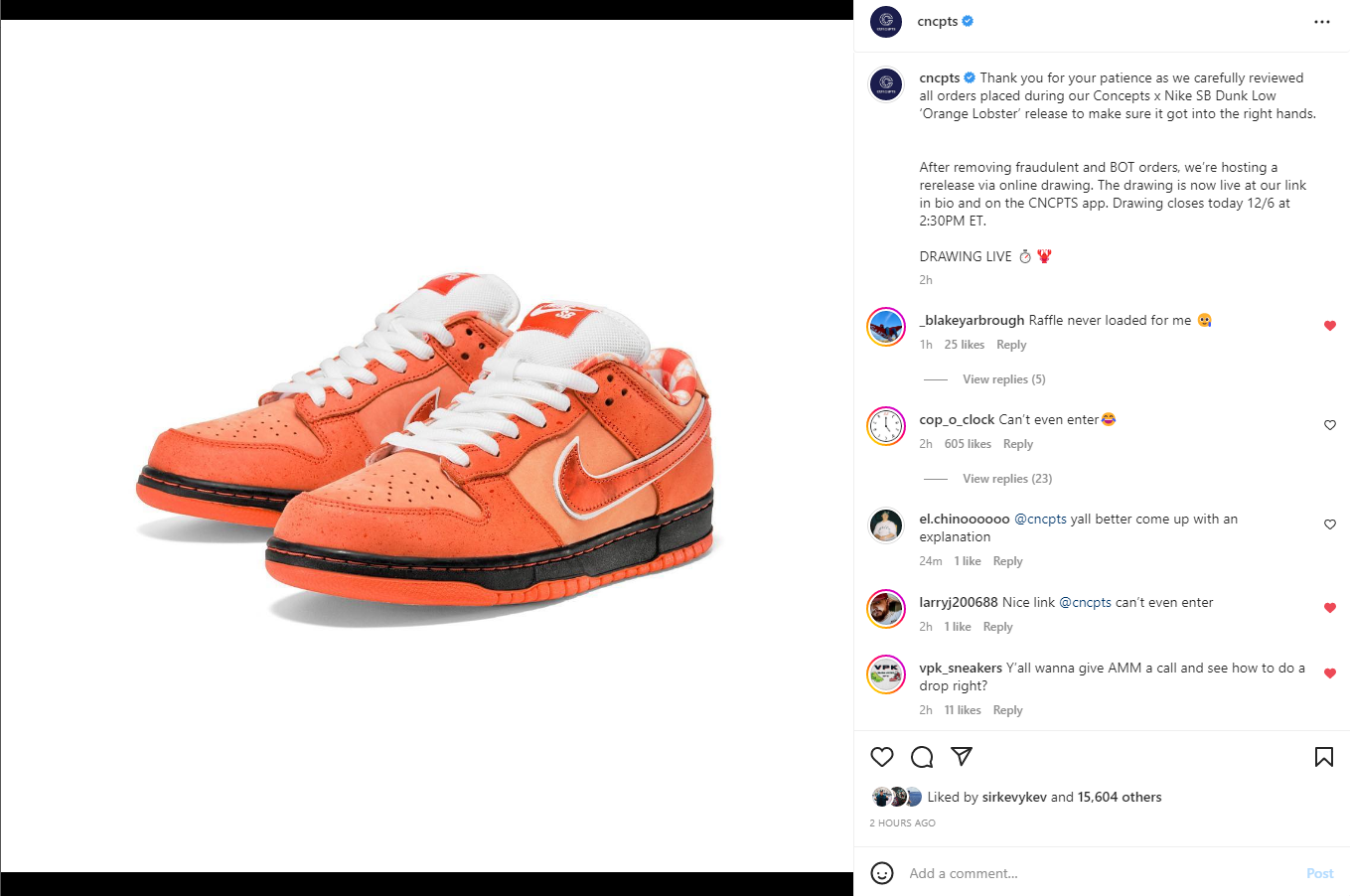 However prior to the raffle dropping some of Concepts special loyal customers received an email to purchase entries that enabled them to check out. One of these screenshots of the email were provided by @deadasskickz.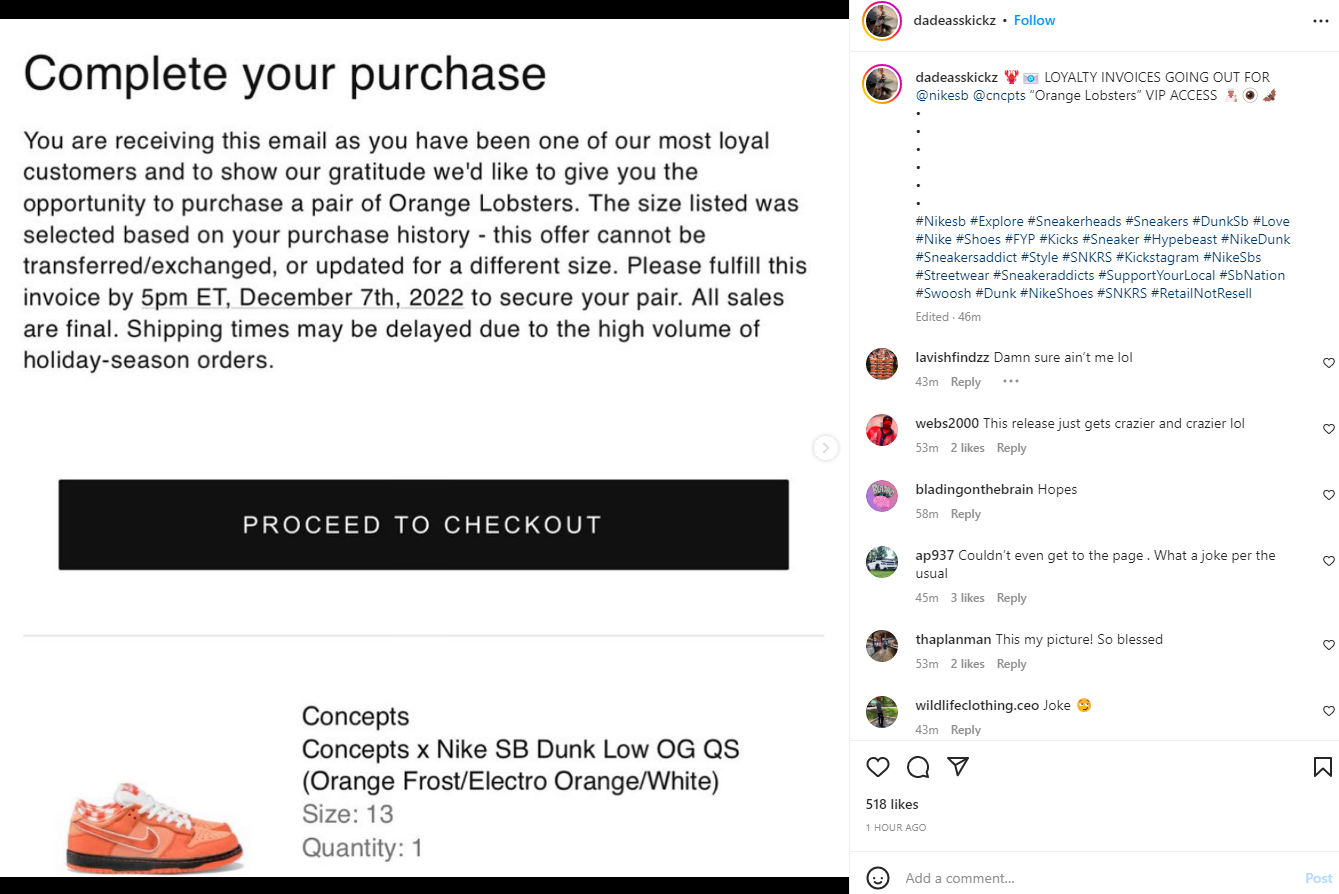 So does this make it one of the worst drops ever of 2022? It appears that many are arguing for the case.
Concepts released their 6th SB Dunk collaboration this time in the Orange colorway on December 2nd on their website. This release allowed people to go for the special box edition which included a 100% and 400% Concepts themed Bear Bricks, multiple colored bands and laces.
Unfortunately, the release was a disaster as the website crashed which didn't allow many manual users the chance to checkout successfully. Concept came out a few days later to state that they would be reviewing suspicious orders and dropping these cancelled pairs to the public one more time.
The Concepts Orange Lobster SB Dunk Low will be dropping via skate shops on December 20th. Check your local skate shops for raffle details.
Make sure to be following @SwiftSole to sign up for upcoming release info.